---
Photo 1 This Perennial Herbacious Peony is one of my favourites which I transferred from my father's gardens. It's followed me for a few moves.
Photo 2 The colourful coleus, which does so well in the shade, has such interesting leaves. They would make a lovely abstract painting.
Photo 3 The white tree peony is one of several varieties which I have here. I saw them a few years ago at Casaloma, and discovered that they will grow well in our zone in semi shade up to 6 feet tall, and decided I just had to have one. This one is beside Weigela
Photo 4 The Bleeding Heart also came from my dad's garden. It does well in semi shade and grows nice and bushy. Several friends have off off shoots from this parent plant.
Photo 5 Whoever says that plants can't think haven't met my much loved Brugmansia, particularly at sunset and the evening. They are amazing, releasing their intoxicating scent in the evening to attract the luna moths, and usually only around the full moon to maximize their odds of fertilization.
Photo 6 Hibiscus Sunny Wind is one of the many varieties I have here. With the others, these enjoy the hot sun on our deck and front gardens, but this one truly stands out with its vibrant colours.
Here are a few others of my favourites. The name is underneath the photo.



Canna Lily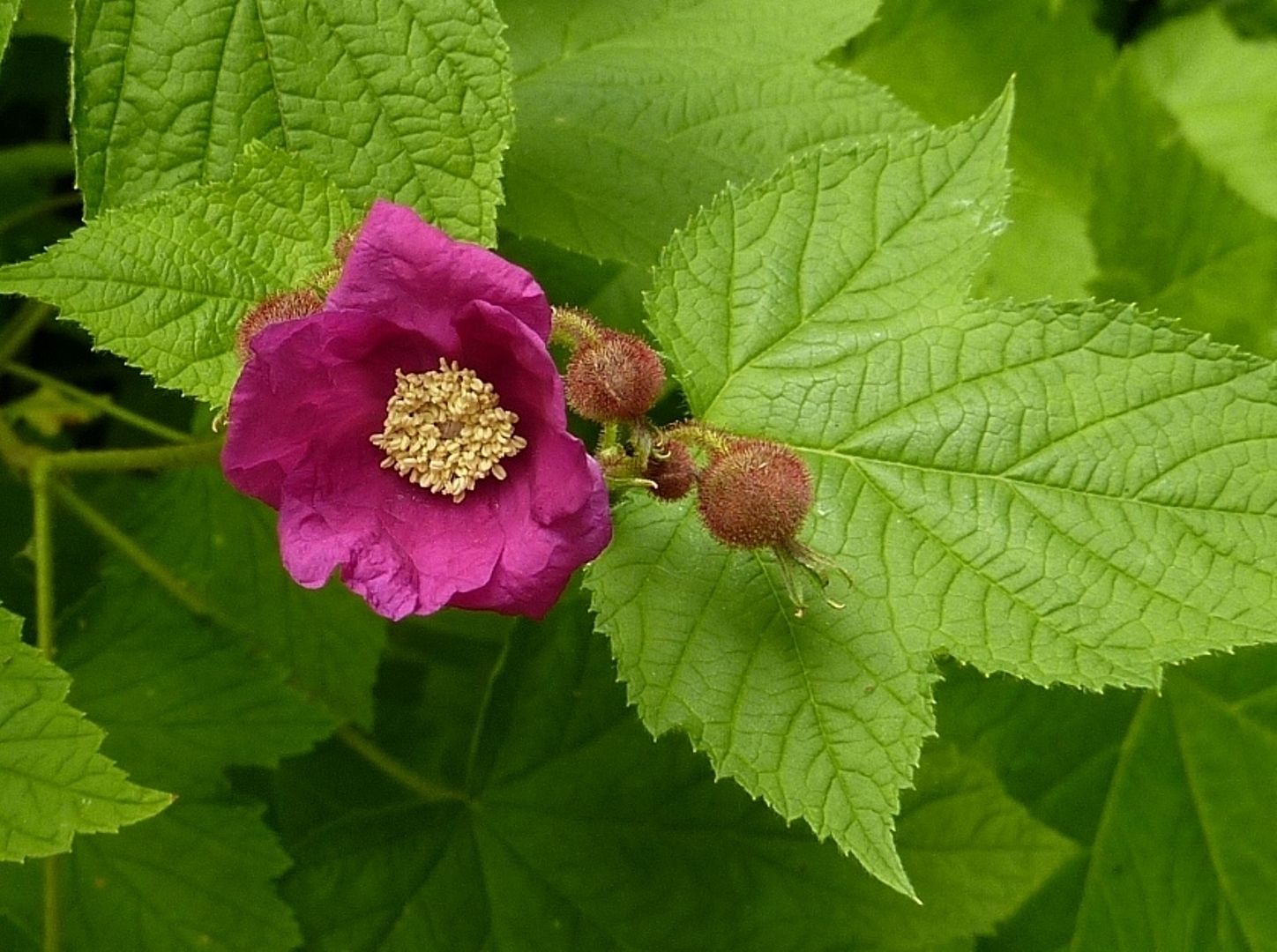 Rubus Odoratus – Flowering Raspberry
JR
-- jroot ....... Southern Ontario .......... grow zone 5A ...................."Gardening is an exercise in optimism." ....... . . Author Unknown
---
---
---