---
I started in the early spring, thinking I'd do a project re. growing coleus, even took a few pics. Then with the growing season in full swing it got shelved. With MsDeb's new 'Gateway' subject this morning, it reminded me of my project.
So here's all you wanted to know (and maybe some you're not interested in knowing) about my experience growing coleus….from seed. :D
Last year, 2010, I decided to try and grow some coleus from seed. For some reason, I had this feeling that coleus was difficult to grow…...probably from the price you pay for one plant at the nurseries. But after seeing GardenTender member, Louise's wonderful garden full of coleus, I really wanted some of those beautiful plants in my gardens.
I picked up a pkg of seed at a local nursery, McKenzie's New Brilliant Mix. It had maybe a thousand seeds in the pkg. (they are tiny). I think every seed germinated! You would have thought that would have given me a hint of how easy these are to grow. But just in case I had a major die-off, I coddled and planted every one of those seedlings! Needless to say, they were a huge success and every friend, relative and neighbour received seedlings for their gardens. I'm surprised I still have friends…...but they came back for more this year. LOL
With that success under my belt, this year I decided I wanted more variety. During the winter, I kept my eyes open for a selection of coleus at any of the seed stands I came across. If I had ordered from seed catalogues I could have found more variety but I resent having to pay almost $8 in postage and handling for a $2 pkg of seed.
One of my local nurseries carries many of the more reliable seed suppliers, such as, Burpees, McKenzies, O.S.C. and Livingstons. I picked up the following pkg.
I started the seeds in a good growing medium, in a cell tray with a humidity dome around the last week in March. Once again, I had good germination. I think every seed germinated….you think I would have remembered and saved some of the seed for next year. This picture was taken after I had started to remove the seedlings from the tiny cells, where there were upwards 10 seedling in each cell. (well, I told you the seeds are tiny!)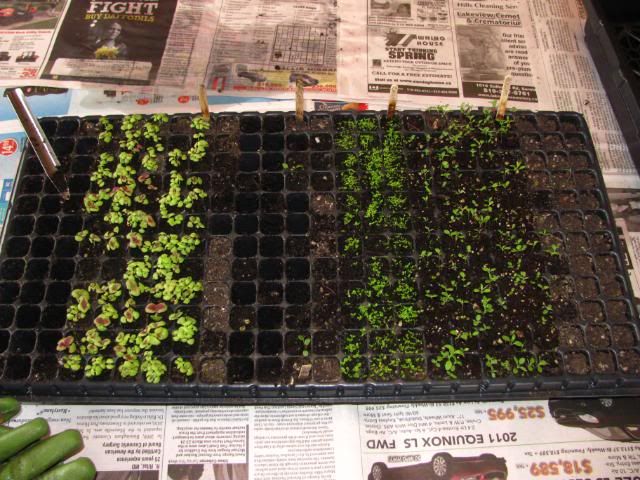 The coleus still in the cells in this pic is New Brilliant Mix. The empty cells are from where I have already transplanted, Wizard Mix and Watermelon.
I transplanted each seedling into it's own large cell.
As soon as the weather began to warm up I began harding-off the seedlings by putting in the doorway of my garage. From there I can move them outside on warmer days and back into the garage on cooler days. I close the garage door during the cool spring nights.
This picture shows just a fraction of the seedlings I had started. I gave many away to new homes as soon as I coud so I would not have to 'baby-sit' them myself. :)
Even though I was able to find many adoptive homes for my seedlings I still had lots to plant for myself. And I planted, and planted…..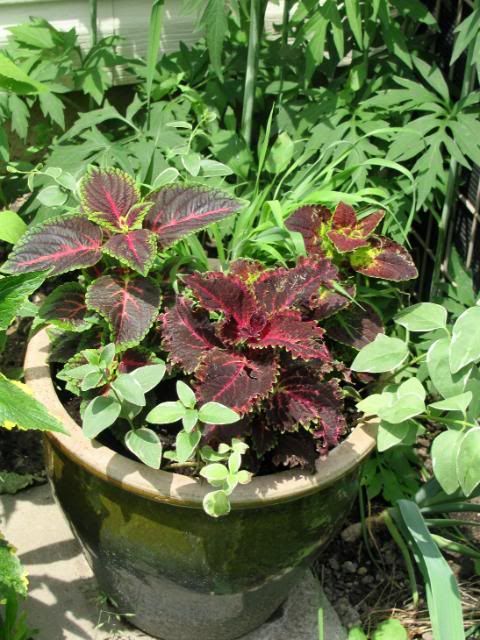 ++++++++++++++++++++++++++++++++++++++++++++++++++++++++++++++++++++++++++++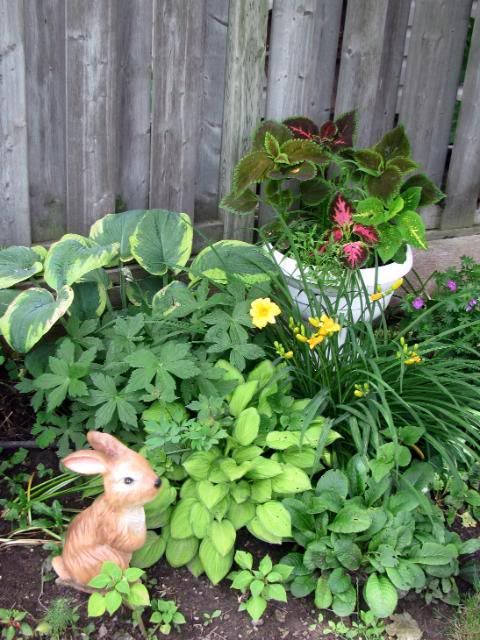 And then I planted some more…....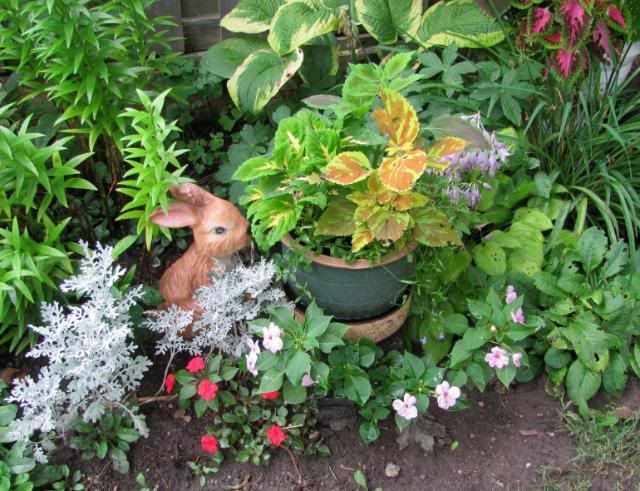 But I have to admit, I'm satisfied with the results…..as are many of my friends. And I'm all ready to do it again next year!
+++++++++++++++++++++++++++++++++++++++++++++++++++++++++++++++++++++++++
-- 'To plant a Garden is to believe in Tomorrow'
---
---
---