---
I went ouit this morning to dig up my tulips and let them rest for the summer and in their place plant my dahlias. It was TOO HOT to plant, and the ground is still wet from all the rain we've had, but I did get the tulips dug, before my wife dragged me in because of the intense heat. The thermometer on the deck was reading 40C.
However, I did take my camera out with me, because one of my tree peonies opened up early this morning, so I thought I'd share some photos.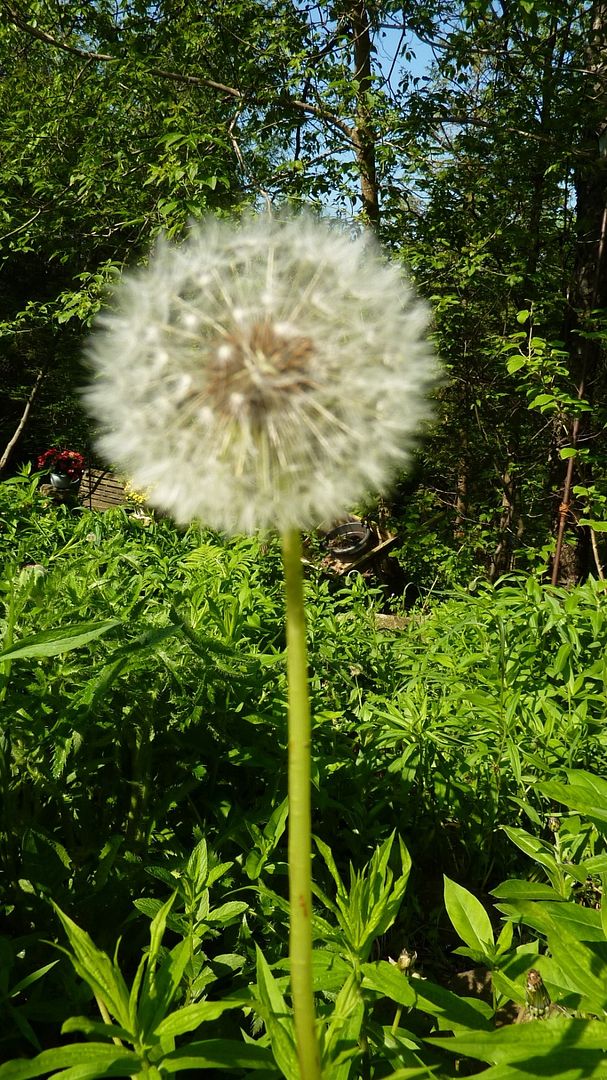 Iris wondered where my dandelions were. Here is one I kept for her. LOL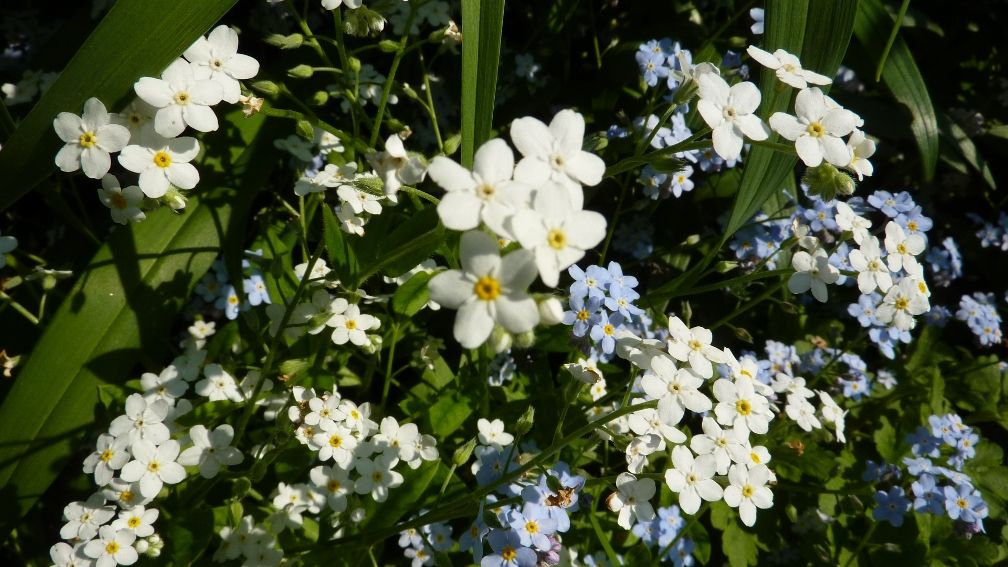 Forget-Me-Not – both white and blue. I have some pink also, but forgot to shoot them this morning.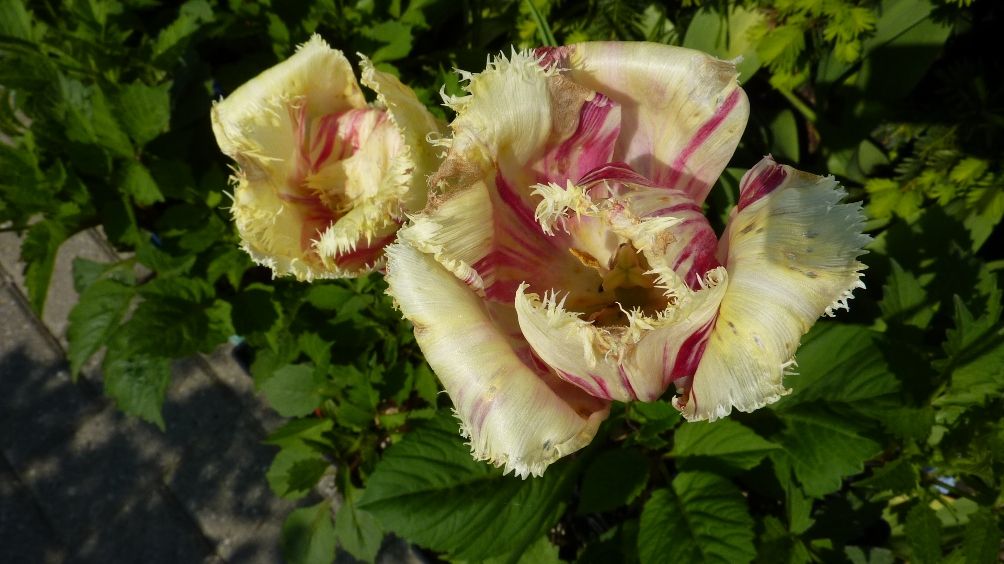 Last tulip to bloom – parrot feather
-- jroot ....... Southern Ontario .......... grow zone 5A ...................."Gardening is an exercise in optimism." ....... . . Author Unknown
---
---
---