---
Wanna fertilize while you water??? Make your own "fertigation" system!
I used an old barrel that had been the salt barrel for our water softner. Dril a hole towards the top of the barrel and insert the pickup tube. Make sure that you have a strainer on the bottom.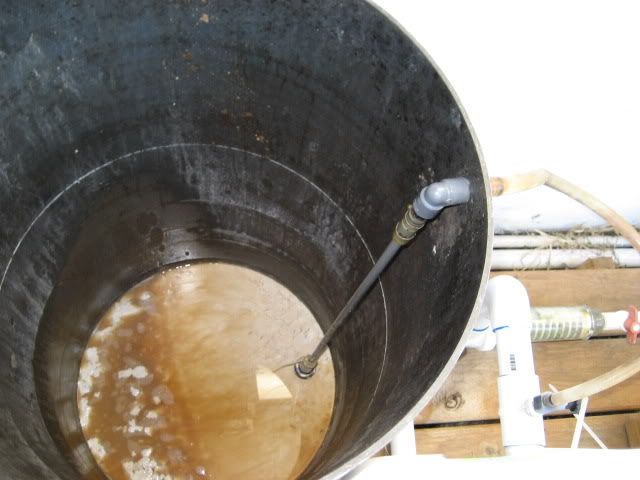 Run a flexible tube from outside the barrel (top of the pickup tube) to the suction side of the pump. You will connect this to a needle valve with a backflow preventer on the suction side of the pump.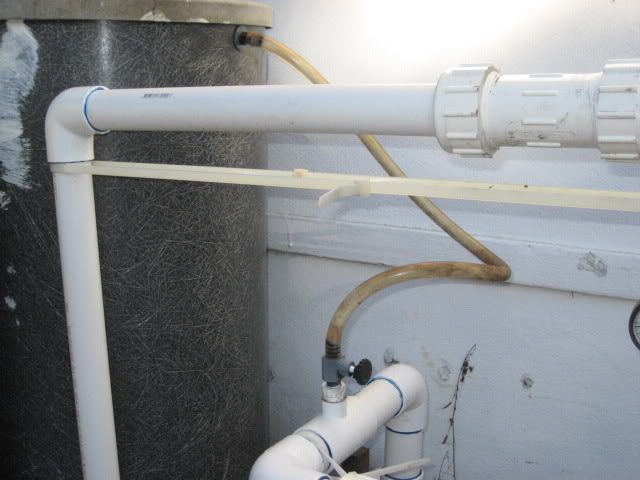 Now whenever I water, I have the option of giving a little fertilization too.
I run all types of liquid or water soluble fertilizer and pest control products through it. I do not use it for herbicides for obvious reasons. When I want to use straight water, I simply close the needle valve.
Liquid Iron and a Soil Wetting Agent are the two items (in combination) that I use most. In Florida the last thing I want to do is encourage my grass to grow too much. So the wetting agent helps to break down soil and leaf tension (opens the pours) and the iron makes everything green without growth. Nitrogen greens too but it increases growth.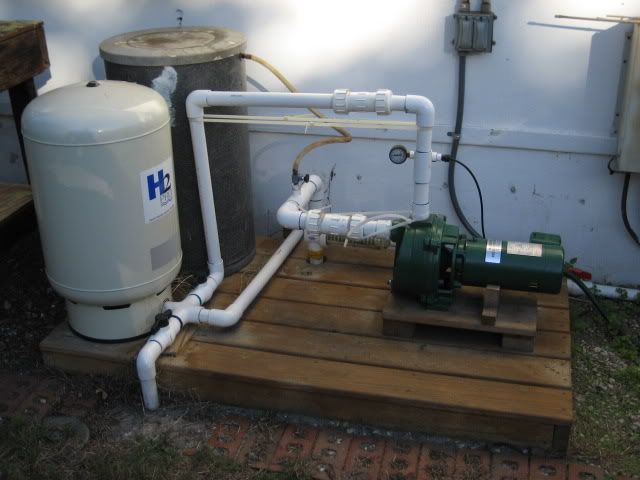 -- Pam grows 'em - I cook 'em...... Melbourne, Fl
---
---
---