---
So the little wifie was in need of a bench to help her with all the plants. We had a long bench that had been used in the garage, but when we re-did the laundry room and the workshop, we had pulled this bench out.
I cut the bench to the length she needed and sanded most of the old paint off but left some to give a rough, distressed effect. I then coated it with about 4 coats of exterior polyurethane.
The original Bench -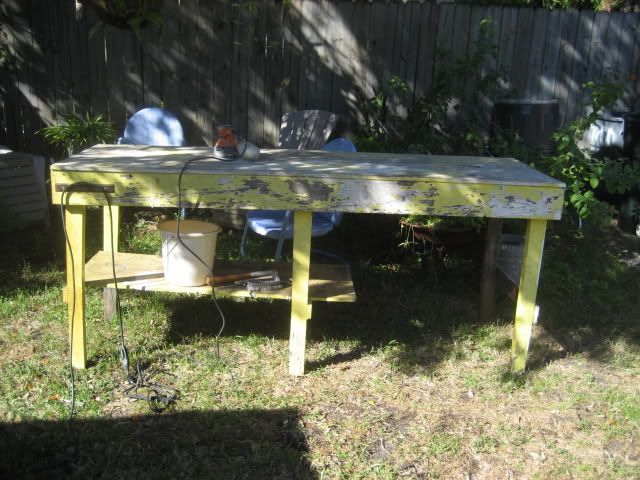 Cut into two benches…. and darn if she hasn't laid claim to the second bench as well!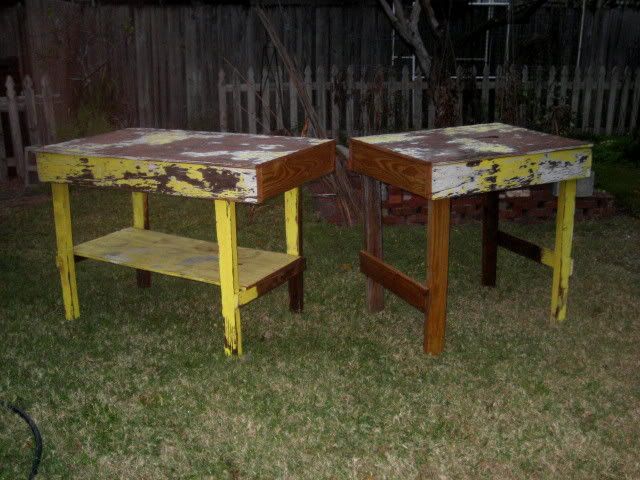 Ready for use!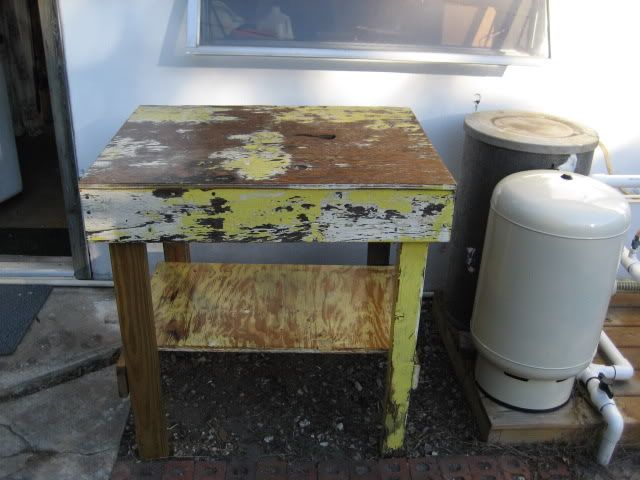 -- Pam grows 'em - I cook 'em...... Melbourne, Fl
---
---
---