---
I have been thrilled to have both the male and female Red-bellied woodpeckers visiting my feeders this winter. They must like my offering. I made the suet block from beef drippings, peanutbutter, oatmeal, cornmeal and a mixtures of BOSS, safflower seed and some niger seed. I think I threw in some stale peanuts too.
I have shelled peanuts in the tower feeder that has attracted the Bluejays. The Cardinals especailly like the safflower seed in a separate feeder for them. BOSS is in my other caged feeder for the small birds like the Chickadee, Goldfinches and Purple finches.
While the squirrels keep trying to get to the feed I put out for the birds they are not very successful but seem satisfied with the pickings off the ground. I love watching them all.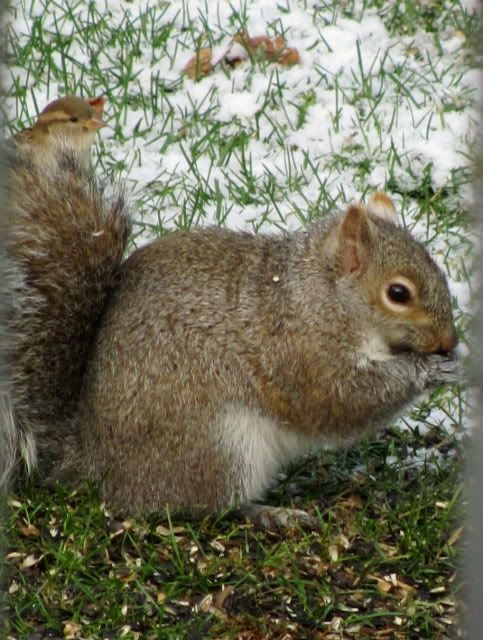 Goldfinches, Purplefinch and acouple sparrows…..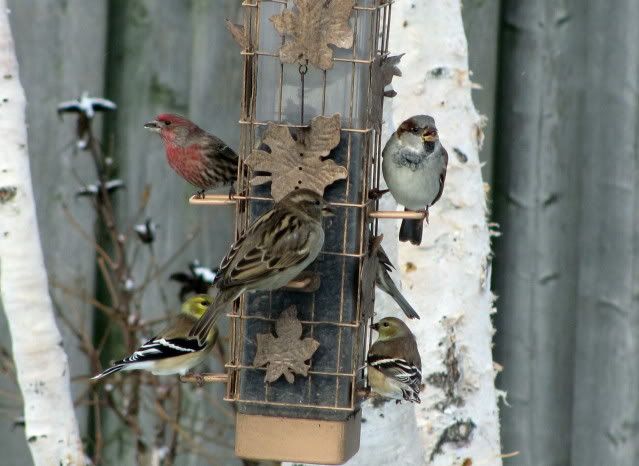 Female cardinal…..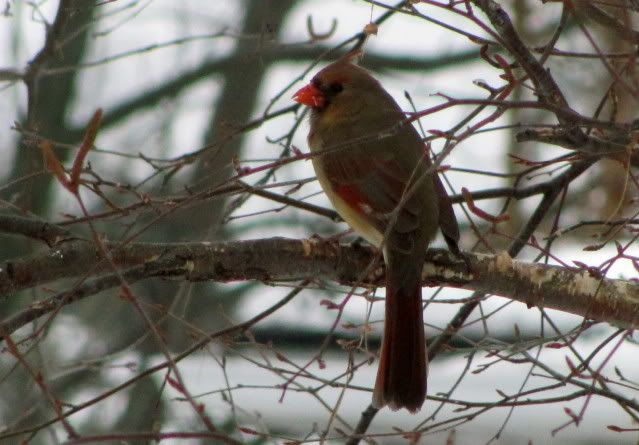 Female downy woodpecker…..
Two little goldfinches…
Female downy….
Male downy….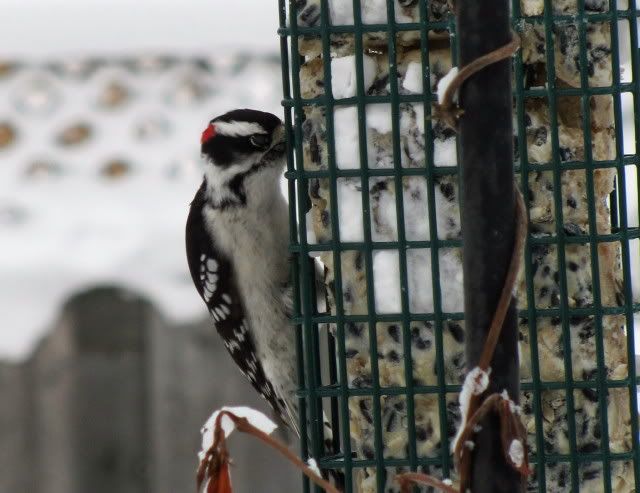 -- 'To plant a Garden is to believe in Tomorrow'
---
---
---