---
Here we are…....well into November. Our growing season is over…....harvest is done…...and the garden put to rest for the winter.
However, on window sills or in dark, cool basements, along side jars of canning, or baskets of potatoes or carrots, some late tomatoes are still turning red.
TOMATOES LIKE THIS…...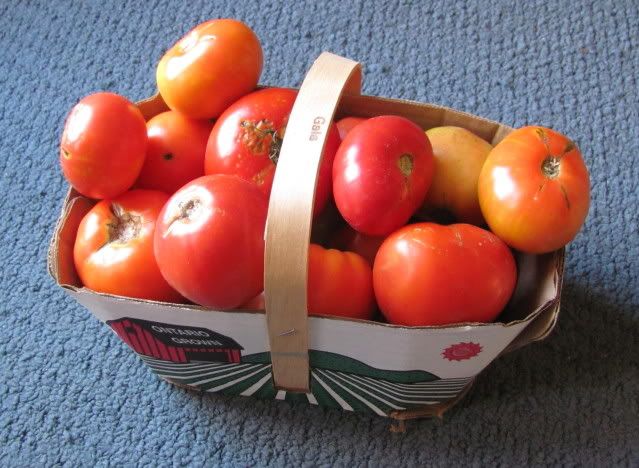 The 'HOW-TO' goes like this…..
Before the first frost, gather firm, green tomatoes. As many as you can from your garden…..don't let them go to waste.
Lay them on newspaper, in one layer, and cover them with another sheet of newspaper.
Store them in a cool place.
Check the tomatoes regularly…every few days. When you see red beginning to show on the sides of the tomato, bring it into the kitchen and allow it to finish ripening while setting on the kitchen counter or windowsill.
Once it has been cut, it must be refrigerated if not completely eaten.
-- 'To plant a Garden is to believe in Tomorrow'
---
---
---