---
My wife had some company come over last night, while I was at work, and they commented on the number of containers we have around the place. I thought I'd share a few more with you. You will see that containers can be put almost anywhere where there is the proper light, and of course where one can water them. I find that the container gardens do dry out a lot faster than an "in the earth" garden would, so I need to water them daily, unless there is a blessed rain from above, so I get to sleep in a bit longer.
I water early in the morning, so that the water has pretty much evaporated when the hot sun comes. Over the years, I've learned to NEVER water in the hot sun, even if they appear to be drooping. The water droplets will act like a magnifying glass and burn the leaves so watering in full sun should be avoided. Also, if one waters in the evening, there is a greater likelihood of mold forming on the plants. So it is early watering only for me and my garden and my containers.
Plants on the deck can ONLY be in containers. They include: chives, parsley, thyme, basil, thai cilantro, beats, chard, geranium, many hibiscus, fava beans, scarlet runner beans, slenderette beans, small lima beans. A great place to sit among the colourful flowers, and a handy place to quickly go out and grab some herbs to make the meal even more appealing.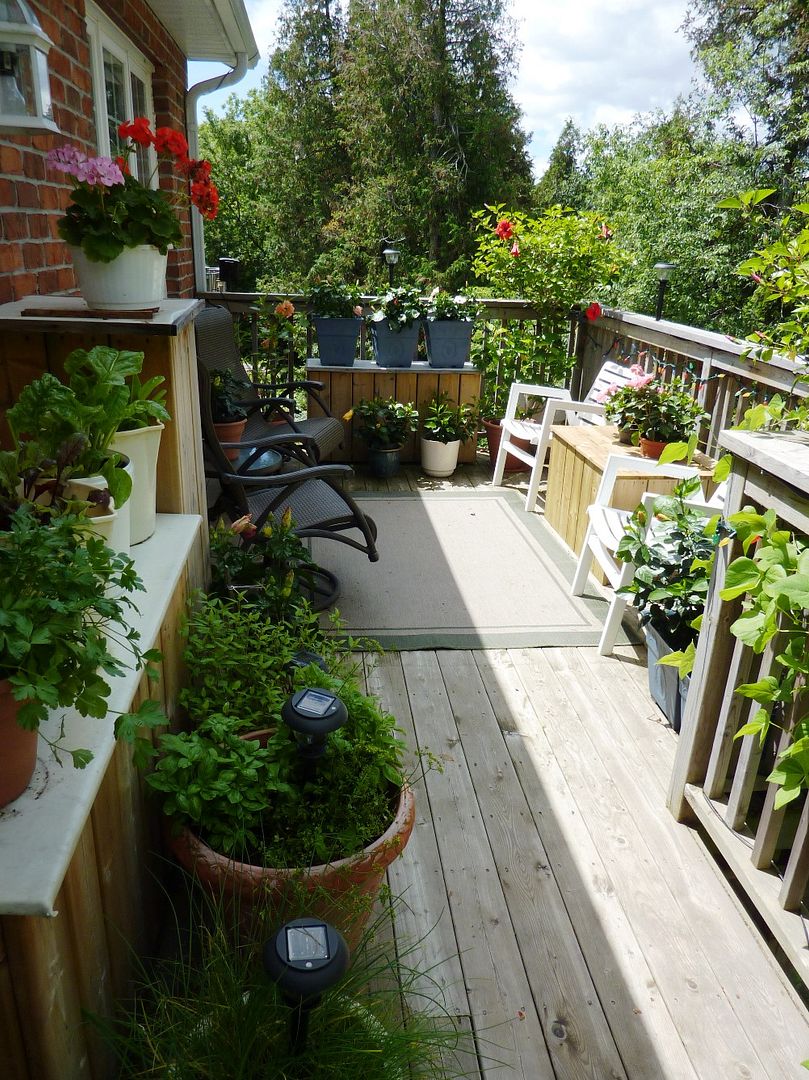 A Lantana in a pot for the past 3 years. It loves the full sun.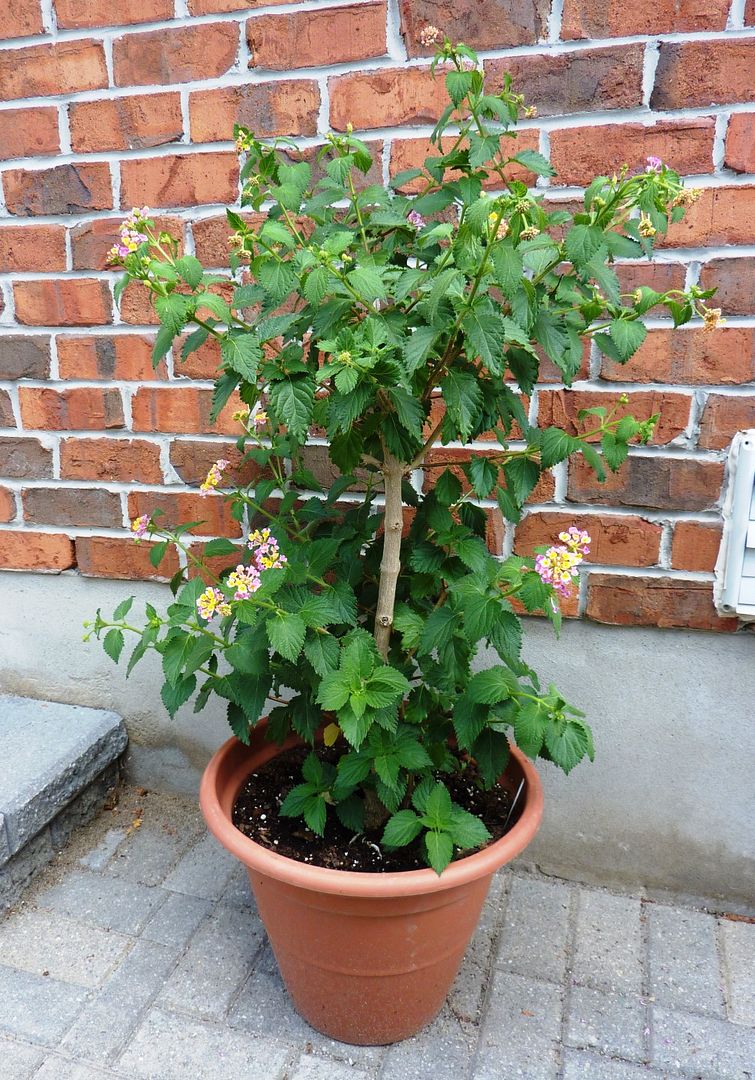 In this photo, you'll see geraniums in a wooden box on top of the rain barrel, and several larger pots with canna, and geranium mixed in them. You will also notice a diplodemia in front. All of these LOVE the sun. editted: for some reason, the photo got cut in half. Sorry about that.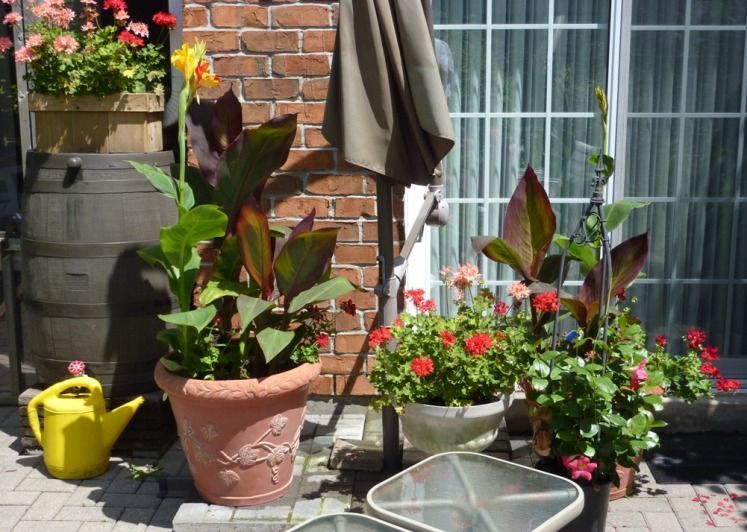 -- jroot ....... Southern Ontario .......... grow zone 5A ...................."Gardening is an exercise in optimism." ....... . . Author Unknown
---
---
---