---
I am introducing a very popular tropical flower known as Firecracker. Its scientific name is Crossandra infundibuliformis and the family Acanthaceae. Family wise they are related to such houseplants as the Zebra Plant (Aphelandra squarrosa), Black-eyed Susan Vine (Thunbergia alata), Shrimp Plant (Beloperone guttata), Nerve Plants (Fittonia) and Ruellia.
They are evergreen and bloom continuously almost throughout the year. They are sensitive to cold and can't stand below 50*F. The plants are native to Southern India, Malaysia and Sri Lanka. It is usually grown in containers but can be attaractive in beds as well. Flower colors range from the common orange to salmon-orange or apricot, coral to red, yellow and even turquoise. The flowers are unusually shaped with 3 to 5 asymmetrical petals. They grow from four-sided stalked spikes. They have a tube like ¾ inch stalk which makes it easier to string them for a garland. These tiny flowers are often strung together into strands, sometimes along with white jasmine flowers and therefore in great demand for making garlands which are offered to temple deities or used to adorn women's hair. The flowers have no perfume but stay fresh for several days on the bush. A well tended specimen will bloom continuously for years. The leaves are glossy and most striking. It is propagated by seeds or cuttings.
The local name for the flower in my region is Aboli which means one who does not talk may be because the flower speaks for itself. This name is given to girls also. In the south of India the local name is Kanakambaram.
I have captured photographs of two village girls, one wearing an Aboli strand for her hair and the other a Jasmin. They are wearing traditional dress and have adorned themselves with various ornaments. I am sure you will like this rustic look.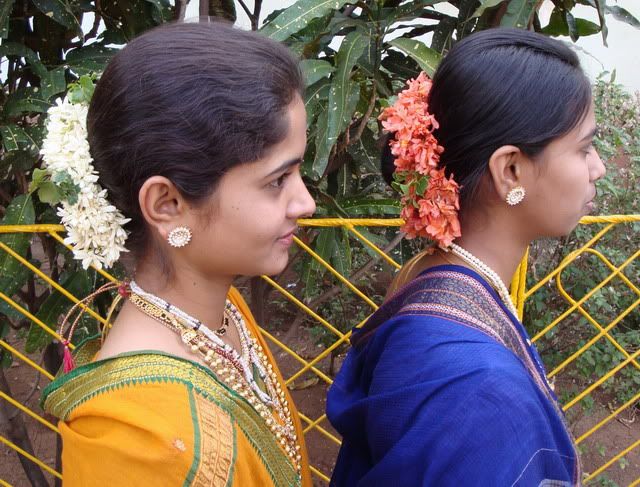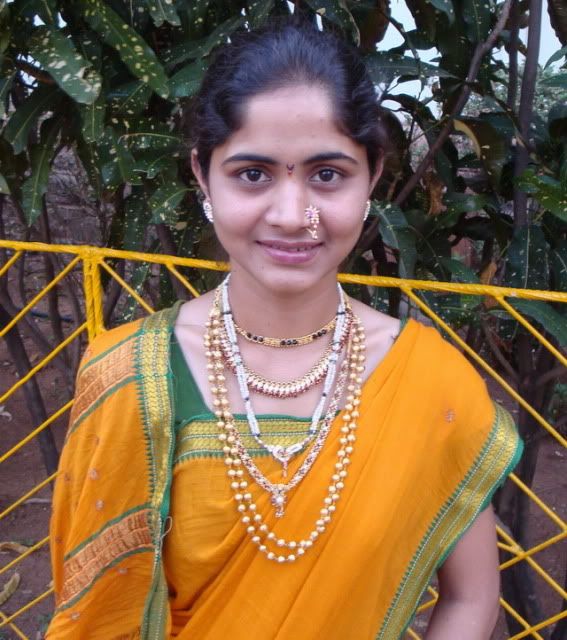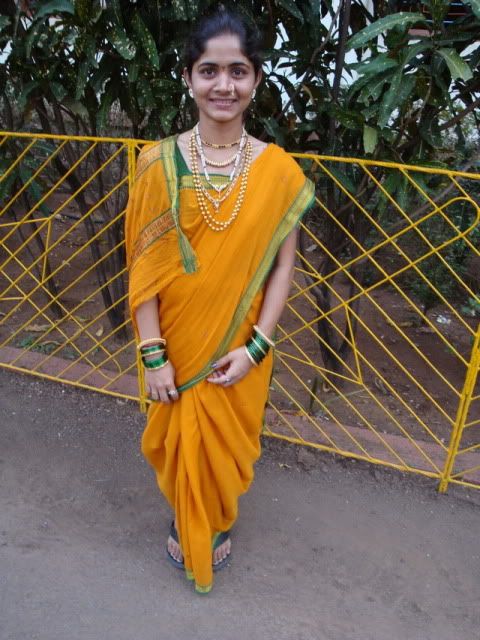 Sharad
-- Bagwan-- "If someone feels that they had never made a mistake in their life, then it means they have never tried a new thing in their life".-Albert Einstein
---
---
---