---
I planted one bulb last year and it has multiplied to more than 15 bulbs.
This is a bulbous herb with leaves growing after the flowers. The plant flowers in an umbel which is an inflorescence which consists of a number of short flower stalks which are equal in length and spread from a common point, somewhat like umbrella ribs. The pictures show six and four flowers in the umbel. The flowers open one by one. They look attractive when many bulbs are planted in one part of a garden. Lilies are monocot flowering plants or Angiosperms as evidensed by the number of petals which are trimerous with the flower parts such as petals or sepals or tepals in threes or multiples of three. In this case the number is six. Learnt a few botonical terms such as Umbel, Spath, Scape, Tepal, Sepal, Petal and many more. I will post a separate blog explaining these terms which are very interesting.

Four flowers in an umbel.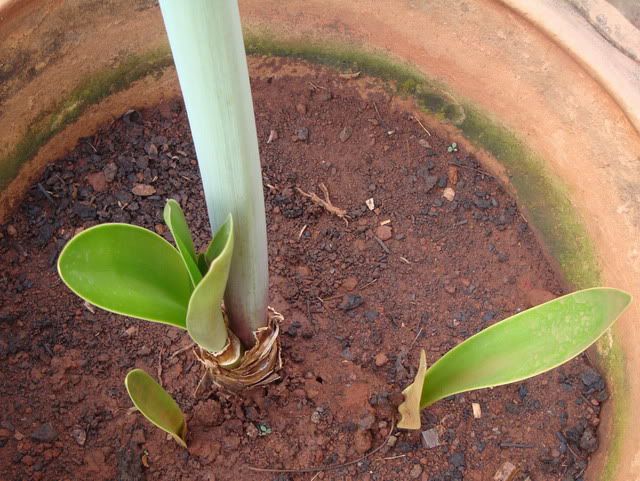 Leaves emerging after the flowers.
Sharad
-- Bagwan-- "If someone feels that they had never made a mistake in their life, then it means they have never tried a new thing in their life".-Albert Einstein
---
---
---