---
The garden is looking pretty shabby with the leaves falling off the trees, but I still have some blooms to enjoy, including the two Brugmansia, one of which survived the winter (USA zone 7A) as the root is next to the intake pipe of my pond and the other was a cutting that rooted. I planted the cutting this spring and it had a slow start with the cool/wet weather, but the pond mulm (gunk) from the summer's cleaning gave it a real boost and it has been flowering for the past several weeks. We had a few mild cold spells but I covered it with Remay and it survived.
There seems to be a mutation of peach and white flowers on the same branch. I'll have to see if it survives the winter and comes back with both colors of blooms.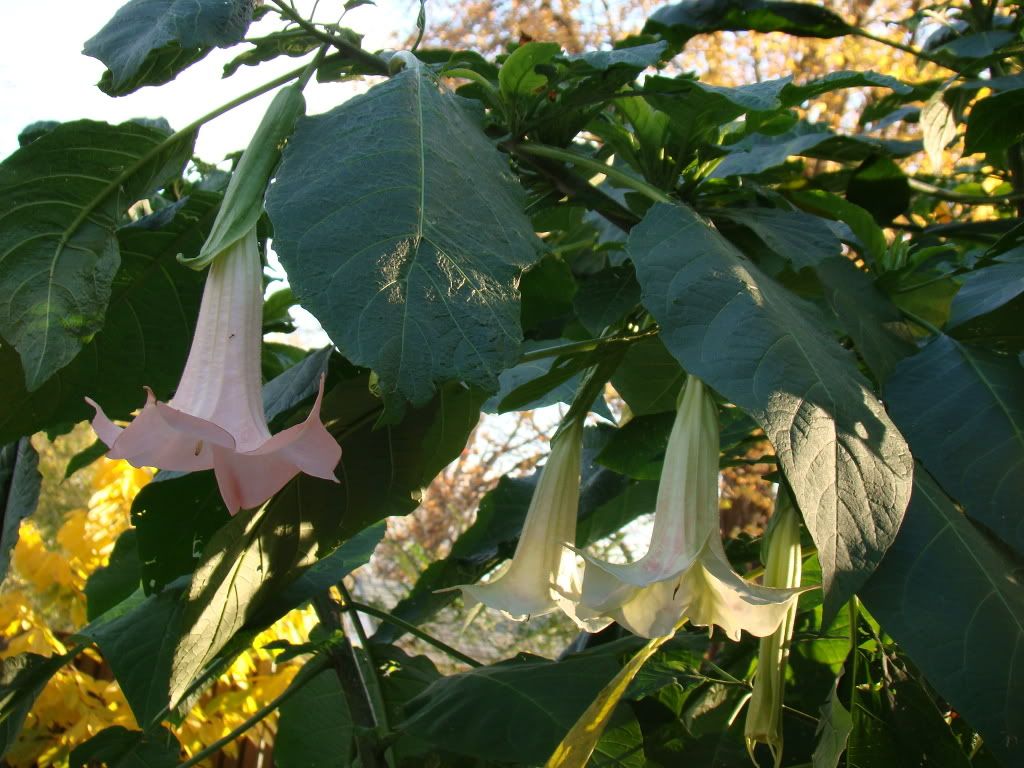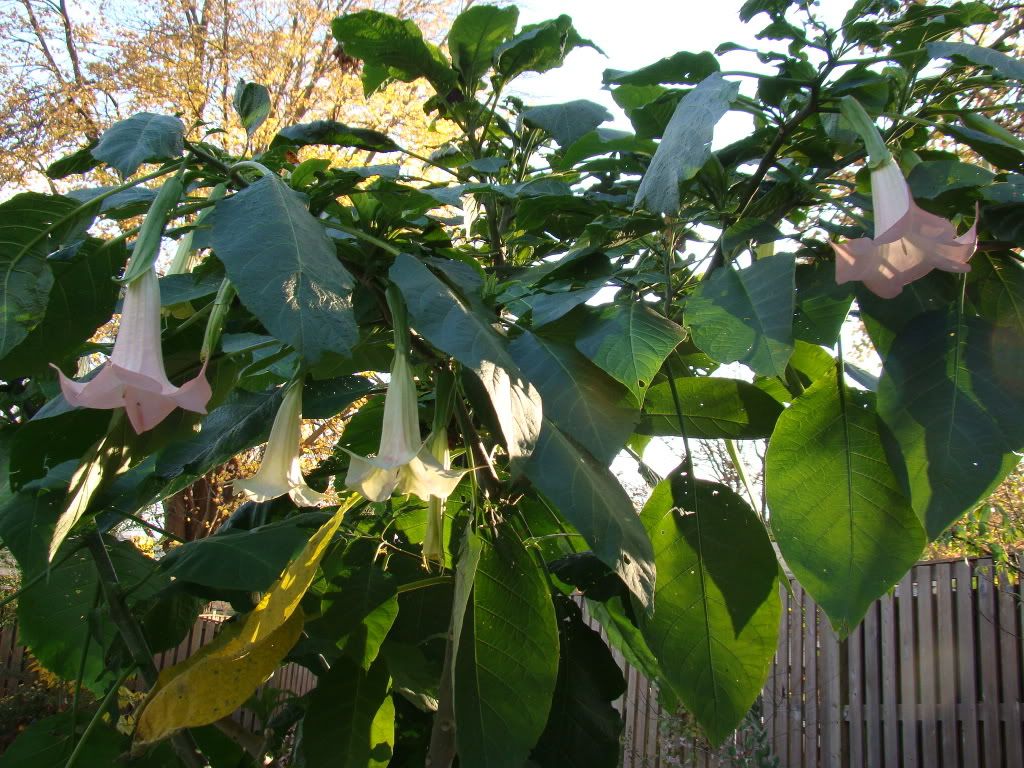 The other flowers include zebra hollyhock – Malva sylvestris, Japanese toad lillies, Gruss Au Auchen rose, cosmos and a vibrant orange rose that blooms from spring to late fall.
-- A weed is a plant that is growing where it was not purposefully placed by human hands.
---
---
---