---
Not sure if this truely counts as gardening or not, but it's one of the ways i keep green in our long winters and my critters appreciate it! As some of you may already know from my avatar, I keep Dart frogs. It's as additctive as pretty much any hobby I have or have had, and i get to combine all my hobbies into little rainforests! So heres what I do.
I start off with what ever size exoterra tank (they're front opening which makes it easier to work with the frogs although any tank will work). I have a variety of sizes, smallest being a 12"x12"x18" tall , largest is a 24"x18"x18" long tank. The most time consuming task is creating the background. most new tanks come with a prefab styrafoam backing, it's some odd yellowy brown and of a ock like look, which i suppose would be fine if you were to put a desert critter in there like a bearded dragon, but I'm going for a completely different look and i want plants up there. So I fabricate my own backgrounds, starting with a frame of egg crate i use a variety of pots (size and shape) to build the profile.


Once I've got the basic layout, i then cover it in Great stuf foam which will then be carved to the desired shape. I've learned after a few tanks that by foaming then carving and foaming again, its alot easier to get your desired terraine. The time consuming bit is the cure time between all the steps. Once its foamed and carved it should look like this: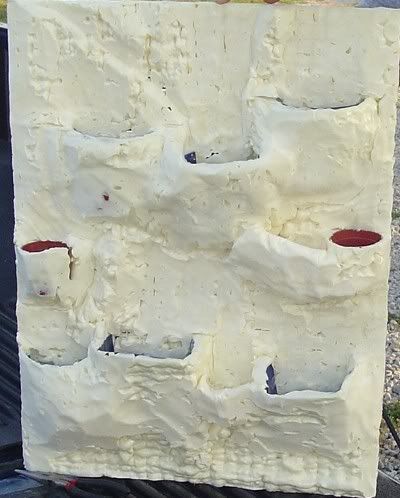 the next step once everything is carved right is to get rid of that gawd awful cream colour and smooth foam texture, and get it to a more earthy state. This is accomplished by applying a coat of silicone (brown or black, non toxic), and pressing peat or coco fiber into it before it skins. This takes some practice. but once its done, and dried, you should be able to shake off the excess and be left with something like this:


Then the last step is to install it in the tank and plant it up, which is also the best step and a quick one. due to cure times and all, it usually takes me about 5 days to get a background done, start to finish. As for the tank itself, I don't bother with false bottoms or anything just a few inches of peat moss, and live mosses and/or leaf litter for a top dressing with liberal plants. This is what I ended up with for my first tank:

Since the first planting I've altered some plants filled it in some, added additional plants, and made 3 others (still have 2 to do!). I've learned the hard way that some tropicals no mater how much you cater to them just refuse to live in that high of humidity with limited ai movement, where as others will take off. Trial and error is a fascinating process! So with out further adu, here are the 4 tanks and their inhabitants. It's unfortunate that many of the pictures cannot acurately portray the lushness, new camera, I appoligize!
Tank 1 18"x18"x24" tall Exoterra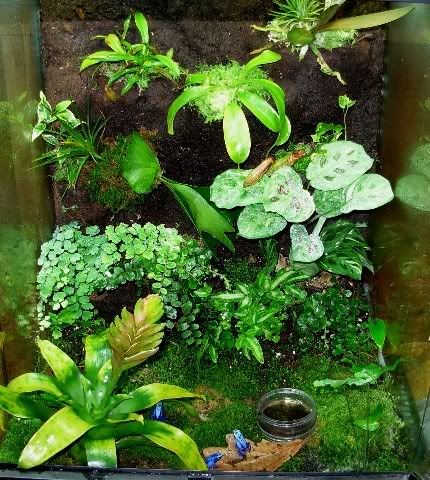 houses 1 adult female azureus and 3 juviniles, I believe I may hve 2 pairs

Tank 2
12"x12"x18" tall Exoterra


Houses an adult female costa rican green and black auratus and a pair of juviniles

Tank 3
24"x18"x18" Long Exoterra


houses 4 young auratus micro spot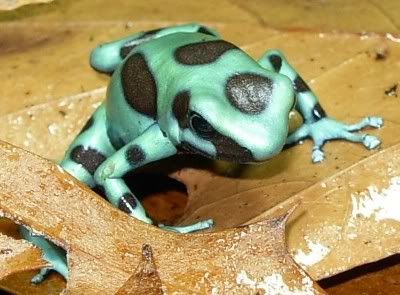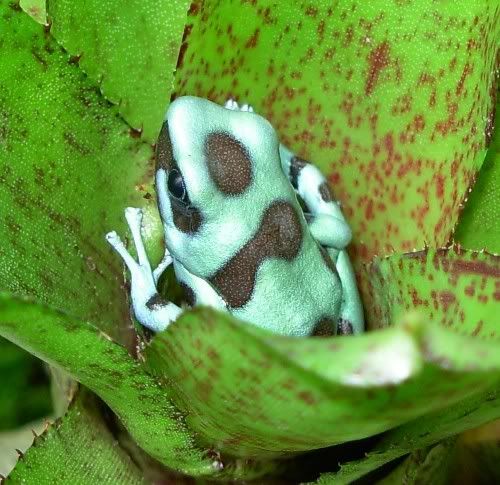 Tank 4
24"x12"x12" long fish tank


Still looking for someone to live here.
Thanks for looking!
Sib ;)
---
---
---