This is my homemade greenhouse that my husband built for me so I no longer have to crawl under the "A" frame of wire and metal stakes I originally constructed to grow some cold crops during the winter. The frame is made of pvc pipe and glued. It's not a professional grade, but it works and cost less than a prefab or marketed version. It has UV resistant greenhouse grade plastic which lasts about 5 years.

I'm currently growing Arugula, Bokchoy, Red and Green Mustard greens, Chinese Peas, Carrots, Lettuce and recently seeded some Radishes and Cherry/Grape Tomatoes. This is a photo of the Arugula and mixed choy/mustard greens having survived the coldest part of the winter and ready for a first harvest.
The two white buckets in the background are hazelnut sapplings that I have innoculated with truffle spore. We'll see if this works, as it will take a few years. I'll have to figure out a way to wire off the area so the squirrels don't get to the truffles (if any) before I do.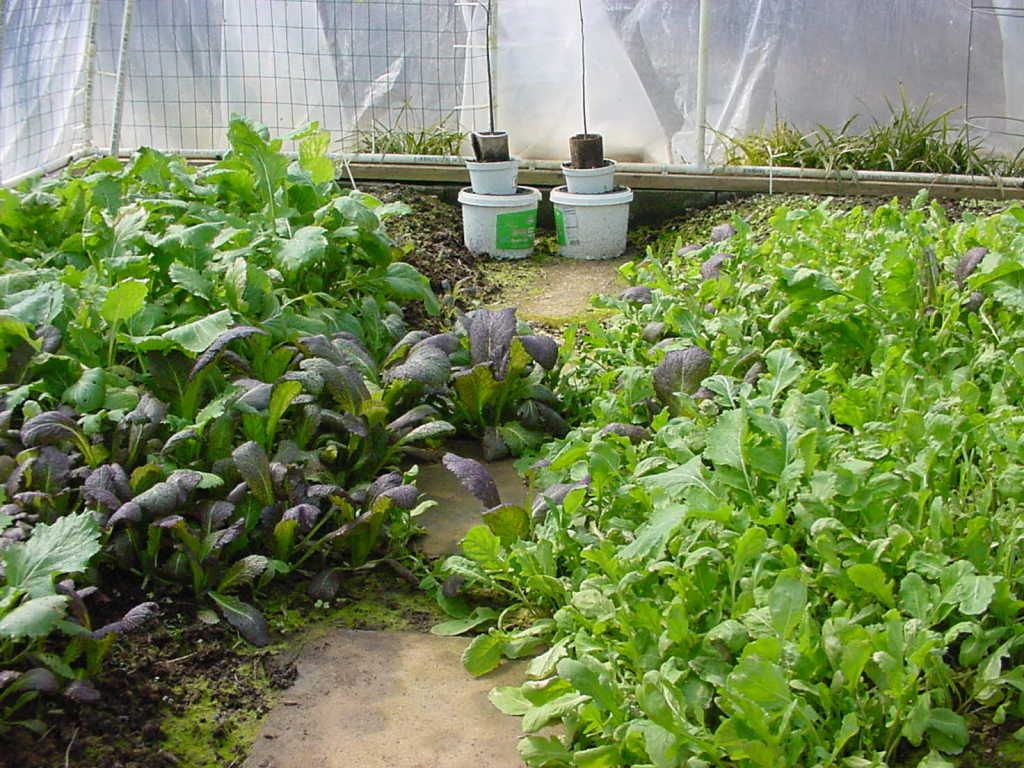 -- A weed is a plant that is growing where it was not purposefully placed by human hands.
---
---