Our new Create & Share Challenges are opportunities to share ideas, tips, and techniques. We invite you to participate, even if it is to post a "don't try this because look what happened when I did it" tip.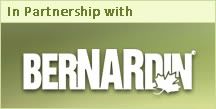 Preserving the Produce
Do you have a favourite tip or recipe for preserving garden produce (whether fruit, veggie, or flower)? Post your "preserving wisdom' in our GT Blogs, tagged as "CS1".
PRIZES
RULES
Post a blog entry, with photos, about "preserving the produce"
Tag the blog as "CS1"
Get your entry in by Thursday September 30th and the winners will be announced on October 1st. Are you up for the challenge?
HOW TO ENTER
SUBMIT your challenge entry as a blog and add the tag "CS1" (of course you may add any additional tags too):

You can submit only one entry for this challenge.
Describe your process in a blog and add at least one photo of your unique finished product. Feel free to post your finished product in the GT projects.
The entry deadline is September 30th.
Winners will be announced online at GardenTenders.com on October 1st.
-- Michal, http://gardentenders.com
---
---