The first bloom of the year is this beautiful double peach hibiscus that surprised us on Jan 1st. What a nice way to welcome the new year.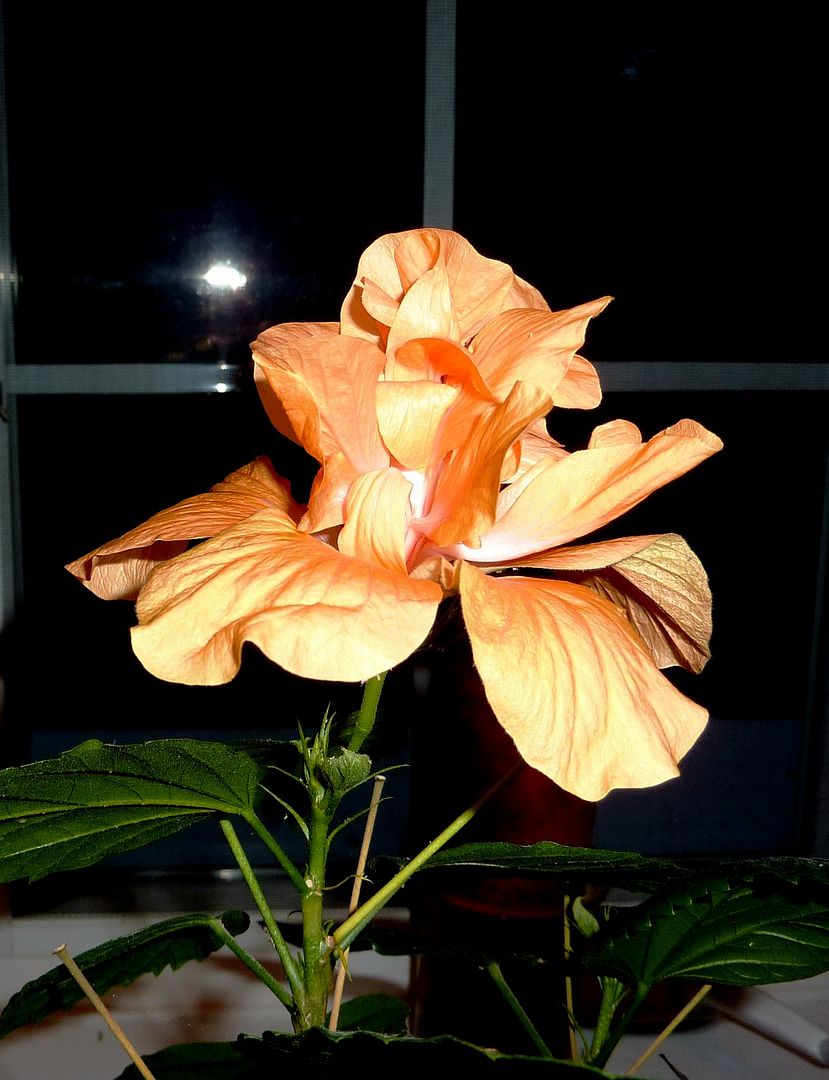 Of course, the geranium plants continue to bloom under the lights in the basement. Most of the cuttings appear to have taken, so there should be lots of colour in the garden next year.
Who else would like to share their "first bloom" of the year?
-- jroot ....... Southern Ontario .......... grow zone 5A ...................."Gardening is an exercise in optimism." ....... . . Author Unknown
---
---