I don't recall who it was, but recently someone challenged us to find a weed as big as theirs. I wish that I could find it, but I believe it was more than a month ago.
At any rate, I measured my jewelweed today, and it measures out at 7 foot 2 inches, and it is still growing.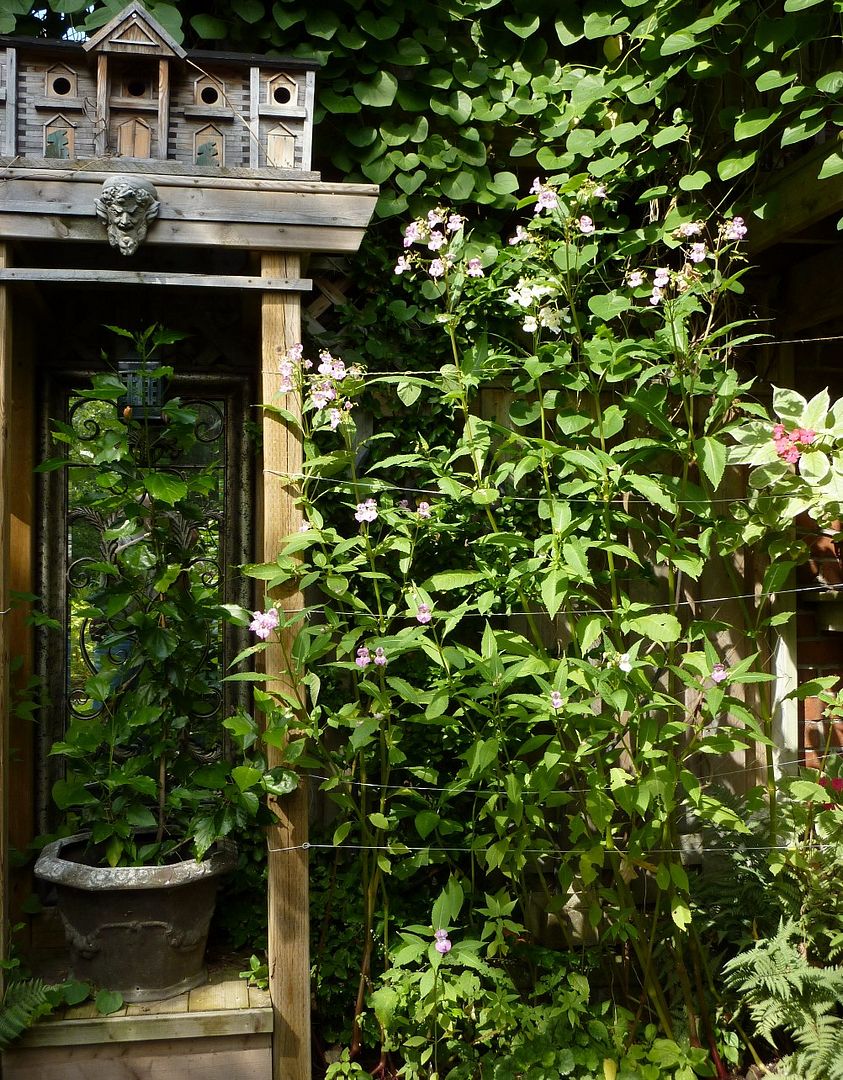 Some people call it a Himalyan Impatiens, but it is clearly a weed, albeit a pretty one. The bumble bees LOVE it, as they can get right inside of it. We have to be careful of it, because it shoots off seed evrywhere. Fortunately, it is easy to pull out.
How does it compare with your biggest weed?
-- jroot ....... Southern Ontario .......... grow zone 5A ...................."Gardening is an exercise in optimism." ....... . . Author Unknown
---
---