No one under 21 is allowed to view this x rated blog!!!
So just this morning Pam was looking in her butterfly book and talking about how she hopes that THIS YEAR will be the year butterflies descend upon her garden; however, I don't think a "love fest" is what she had in mind.
I was in the kitchen, minding my own business, when from outside I hear the sweet angelic voice of my wife screeching "Harold come here fast!" I get outside expect to she her to have been bitten by a snake; cornered by a pack of ravenous squirrels; or bleeding to death from yet another box cutter incident…. instead, what do I see but my little wife pointing at two butterflies. "Look we have butterflies and I think they making more butterflies!"
While I'm not a doctor, I offered to take a closer look; and low and behold, it sure looked like they should have "gotten a room." Here I thought butterflies laid eggs that become caterpillars and then the cocoon thingy and eventually a butterfly. But perhaps I've been wrong all this time.
So should there be a butterfly GYN's among us GT, do tell just what's going on here!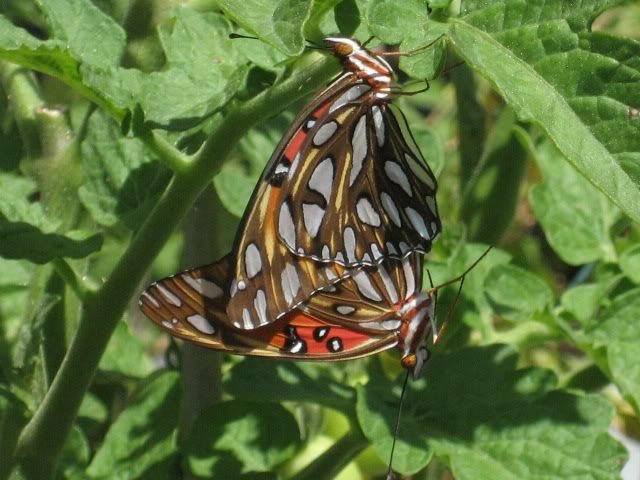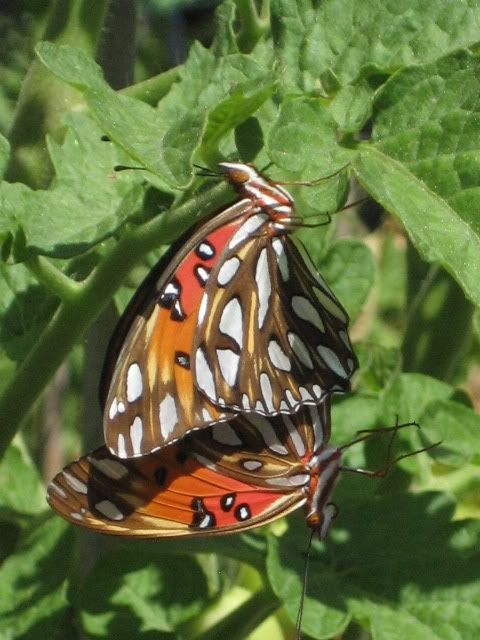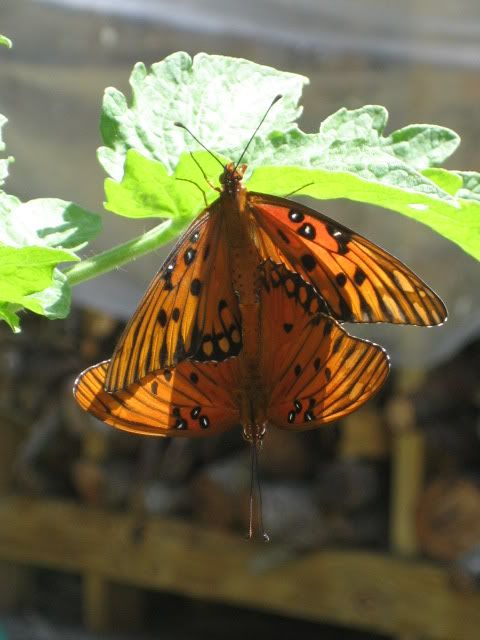 -- Pam grows 'em - I cook 'em...... Melbourne, Fl
---
---