Yes Iris 43, vacationing from Canada to Sunny Florida, made a stop today (02/24/2011) in Melbourne Florida. Pam and I had the pleasure of meeting Iris on line about a year ago and learned that she vacations here. So with that, I extended a warm invite and she gladly accepted.
We look forward to someday visiting her in the great white north, but Pam suggests we do it before it's too white. Pam doesn't take cold well…. little Florida girl that she is.
Here are a few photos of Pam and Iris talking gardening stuff!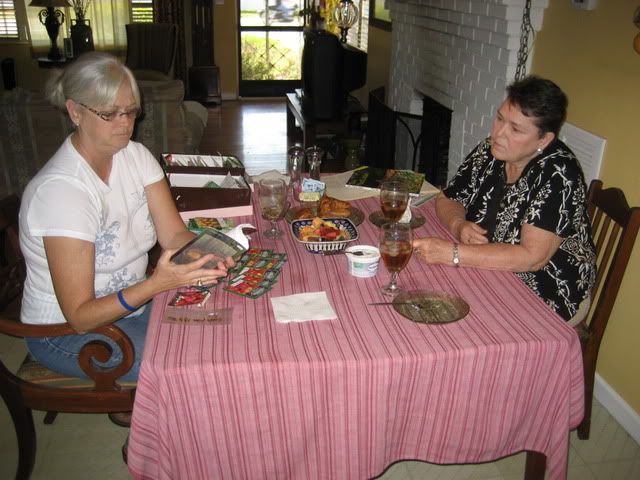 It didn't take long for Pam to break out a little "show and tell" Here Pam and Iris are discussing the wide variety of seeds Pam has accumulated while enjoying some iced tea and fruit. Note the two shoe boxes full of seeds (And you should see her closet full of shoes!!!)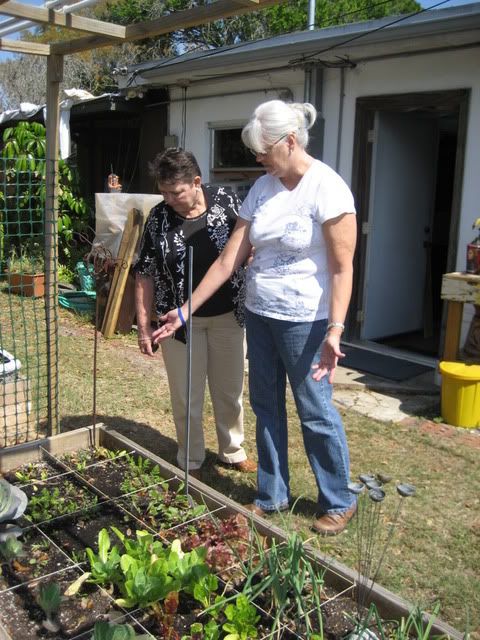 First try at square foot gardening. Pam is sharing ideas. Iris was impress with the variety of veggies in this 3 X 8 raised bed.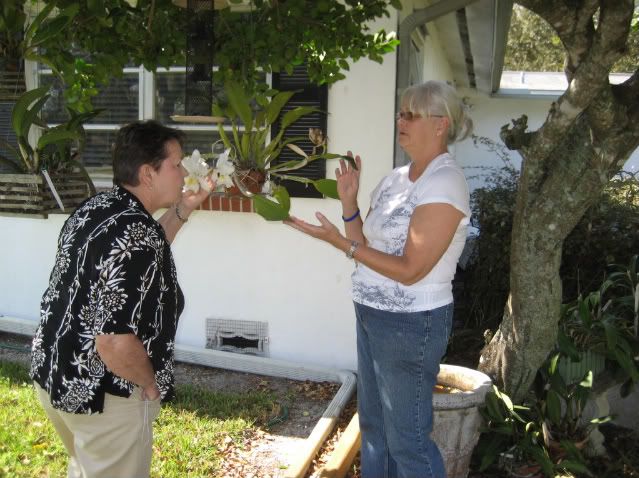 This White Catlaya has been in bloom for 6 weeks and still smells yummy.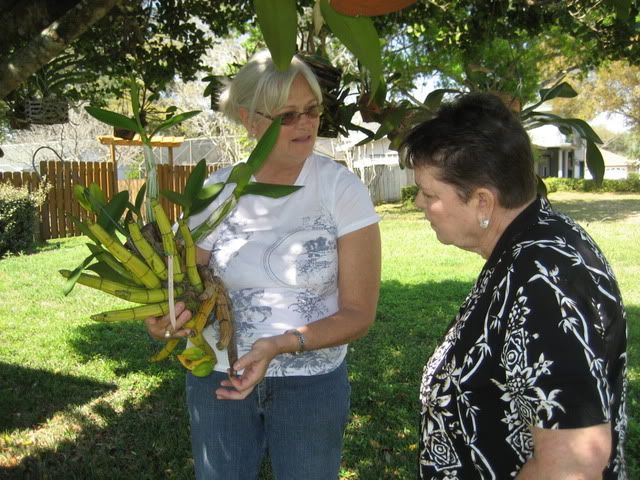 Pam is very excited with this unusual orchid called Myrmecophila. Part of the robust Epiphytes family of orchids. Pam told Iris that she expect it to bloom in spring, sending out a branch that extends up wards of 4 feet long with 12 to 20 small flowers (about 2.5 inches). I'm sure we will post this baby when it blooms!
-- Pam grows 'em - I cook 'em...... Melbourne, Fl
---
---