When you buy sweet potatoes from the store, they are generally large in size and you get to select the ones you want. When you pull them out of the ground, each one is a surprise in both size and shape. So while the big ones are easy to bake or to peel(should you want to mash) them for dinner; the small one present a challenge. Then one day I thought "why not cook them like I do regular white fingerling potatoes."
These really came out great and very easy to make. I simply slice them thin (about 1/8 to ¼ inch thick) I cook them in a pan of oil and butter until they become tender – about 10 – 15 mins. Once they are nice and tender, I turn the burner off and add brown sugar and stir until the sugar has melted and mixed with the 'taters. Of course a little salt and pepper works too.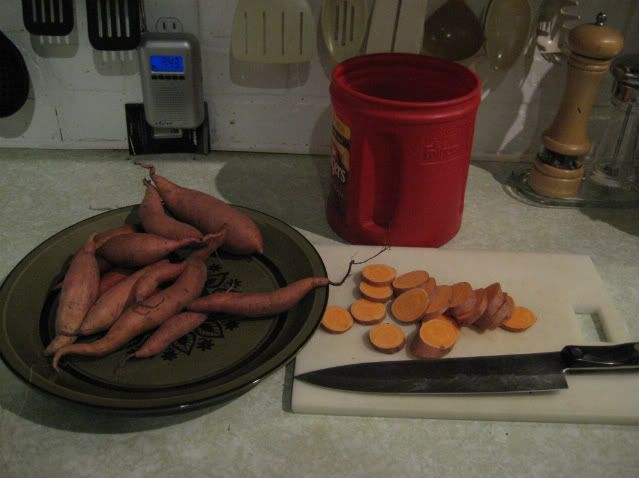 Sliced and ready for the pan. The red folgers container in the background is what we use to hold all the peelings and scraps that eventually go to the compost bin.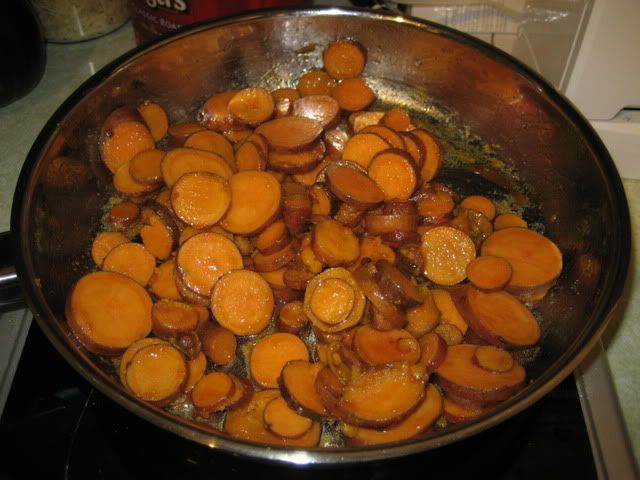 Look'n good!!!
-- Pam grows 'em - I cook 'em...... Melbourne, Fl
---
---