This is our second year raising sweet potatoes and we were not disappointed. Pam puts them in a variety of buckets rather then in the ground and they do fine. We do however get some very funny looking potatoes as they grow and contort to the container. And if it wasn't enough to have them grow in one section of the yard, we actually had several grow in our compost bin! While they do very well in there, it does prevent me from turning my compost.
Besides the strange looking potatoes, we did get a few that weighed in at over two pounds apiece, but most like fingerlings. Check my blog on "Eating from the Garden #4: Sweet Potatoes"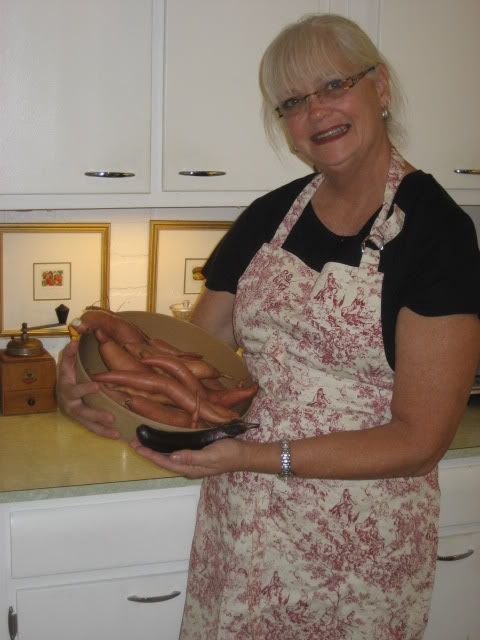 This is from our first year crop (2009) Plus she's holding a baby egg plant.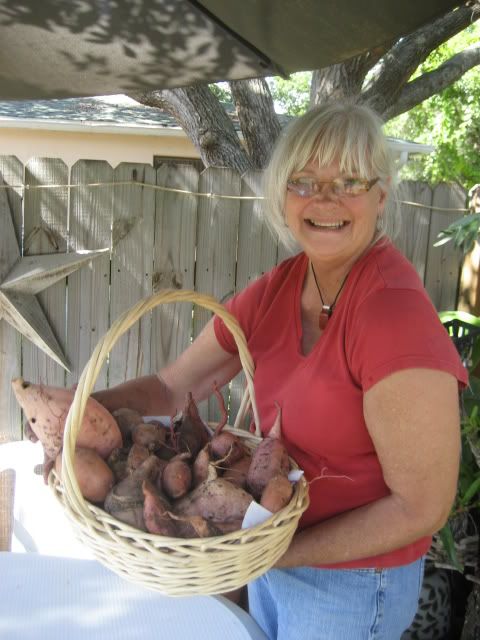 Happy Girl holding up the 2010 crop

Over two pounds….. look just like what you'd buy at the store… only better!!

Funny – Deformed – Strange… add your own adjunctive.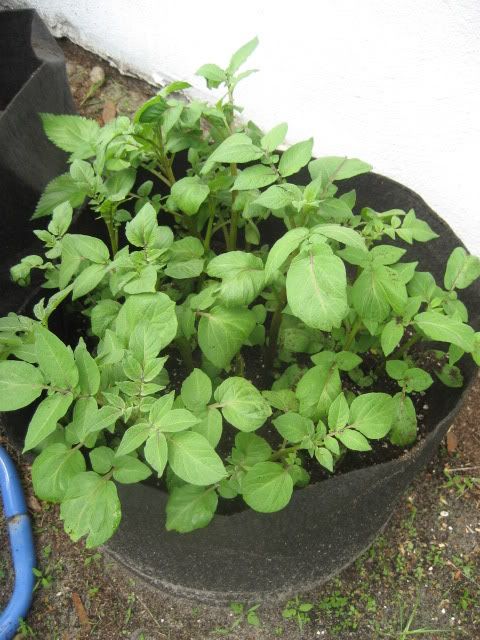 Container gardening. This was one variety of containers that Pam used for her potatoes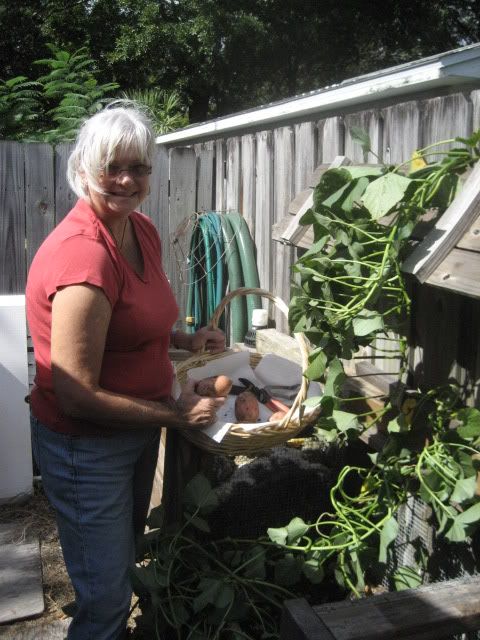 Compost Gardening!!! Several grew in the compost.
-- Pam grows 'em - I cook 'em...... Melbourne, Fl
---
---