How's about some southern cook'n of greens and beans!! Collard Greens and Asian "Yard Long" Beans to be more specific.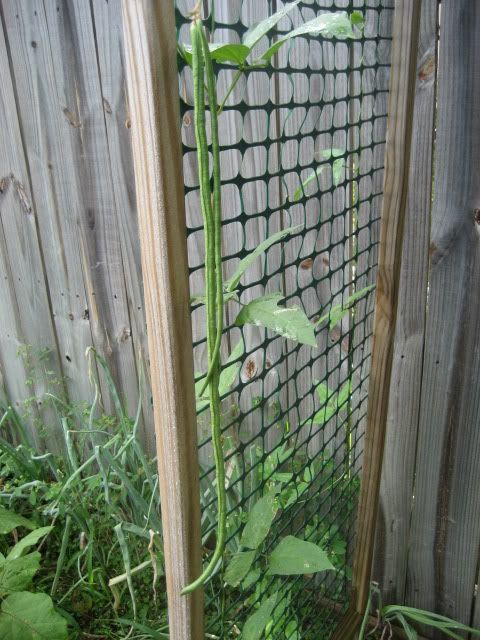 Now I'm from upstate New York and don't know much about Collard Greens – Pam is from Florida and doesn't care much for Collards… so why not plant a few and see what happens.
Well first thing that happened was they grew – and they grew BIG! So big that Pam stripped the leaves off of two plants and cut the stalk down to the ground – it came back.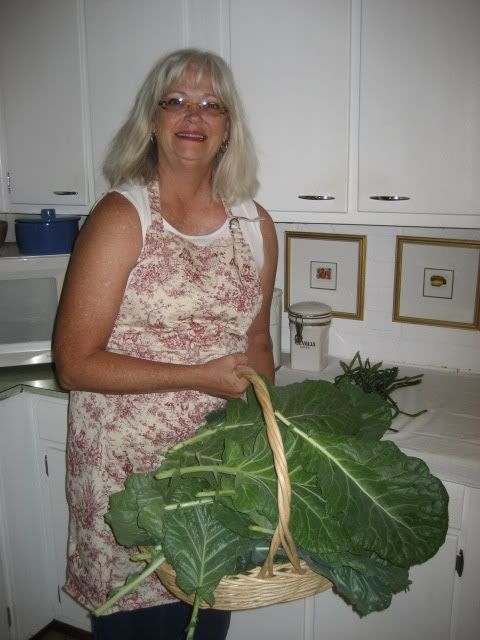 I found this recipe for making Collards on Cook.com, called Big Daddy Jay's Collard Greens Recipe. I modified it slightly by adding bacon and by eliminating the vinegar. I also make a roux to thicken up the gravy. I love it…. In the beginning Pam only tolerates them; now she loves '"em!

"A Mess of Collards" starting to cook. Some extra stock to the left. And if you notice the red container to the right; that's our kitchen scrap bucket that we use to feed our worms.

Umm, collard greens mixed with onions, bacon and a creamy maple and brown sugar gravy. Can you say YUM!!
Now the Asian Beans are very interesting as the plant does not produce a load of beans like other varieties do. However, as you can see, these beans are a tad longer then most – 17 – 21 inches as compared to the common 3 – 5 inch bean. So one bean equals 3 – 5 regular beans when diced up.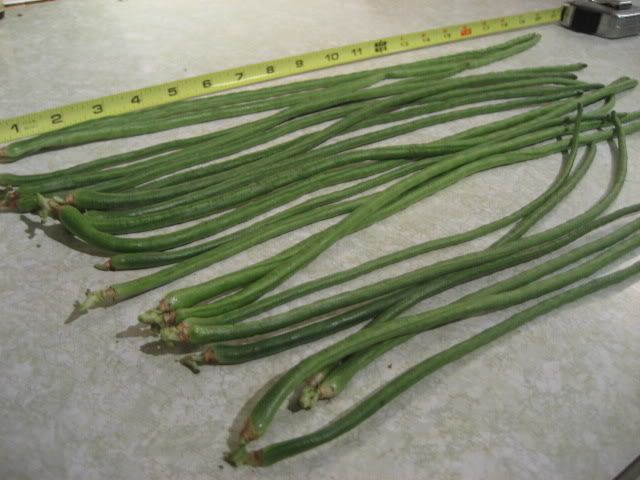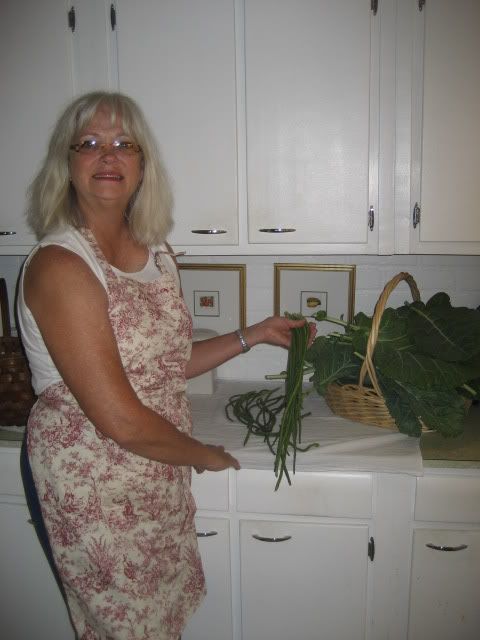 In this dish, I pan fried the beans (about 7 – 10 mins) in olive oil and top with salt and minced garlic.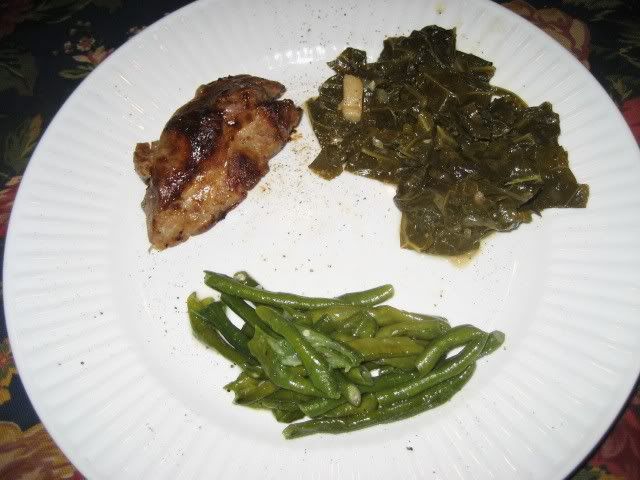 I'm going back for 2nd's!
-- Pam grows 'em - I cook 'em...... Melbourne, Fl
---
---