They say you can't teach an old dog new tricks. Well you can, it just takes longer. I have tackled PhotoBucket for two days now and I can only hope this turns out like the instructions suggest. Resizing the pictures was sort of cute; I knew there had to be an easier way to do it and that path finally opened up. Learning how to get around these sites may seem like child's play to some, but I bet I'm not the only one over 60 that labors at these tasks. Debbie is a patient person and I knew she would be my bail out.
So lets see if I learned anything.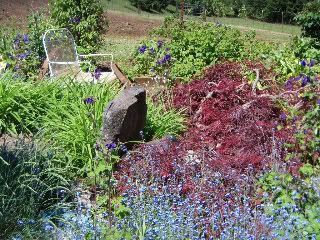 This maple is on the far West side of the yard at the end of the unblooming roses.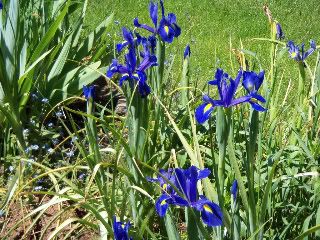 You have to love a good Dutch iris, color and strength.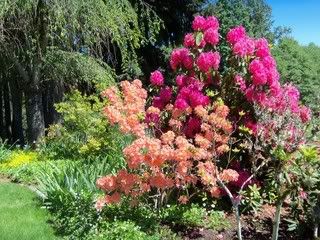 Nice shot of the staggered colors in the border.
These little bulb flowers pop up all over the yard, they were a freeby with an order.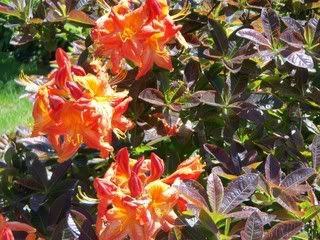 Love this one, bronze leaves, fire blooms.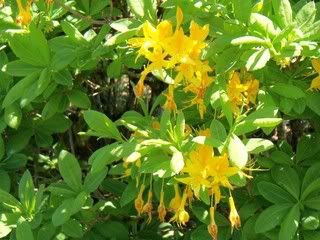 If you could only smell this one, just like honeysuckle.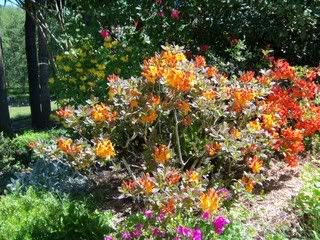 A different area, sadly the big Rhodie in the background did not bloom well this year.
And then we have the Black Pearl, getting bigger and most deffinately the cause of many an Iris to get snapped off. She sends her regards.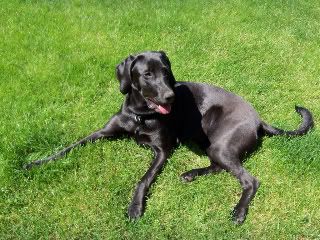 Ok I need to get my spacing down a little better, but all in all I think I have it figured out. The next blog will be much easier.
-- Margaret, Eagle Creek, Oregon. A garden is never finished.
---
---