Today I planted a 4 foot row of peas at a permanent garden trellis.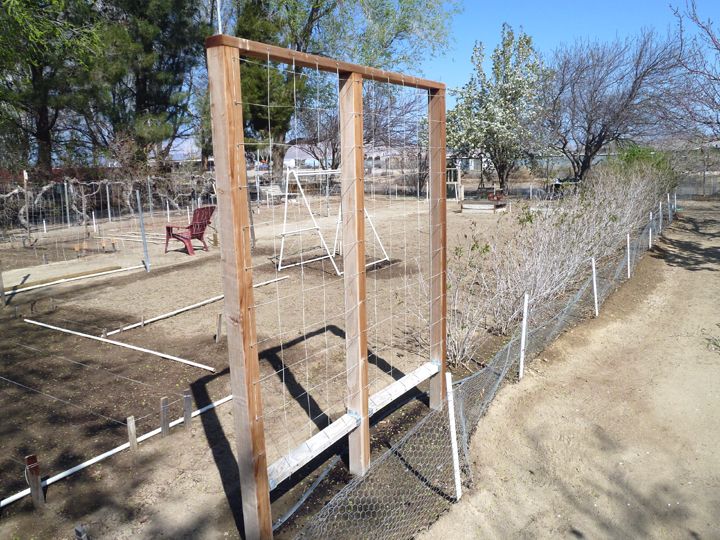 Made a two sided 5 foot by 5 foot trellis and planted cucmber on both sides. this is a first attemt at trellis planting a vine crop.
This morning was first signs of garden life. The beets and the kuroda carrots sprouted and shown thier little green leaves!
-- I plant trees not to admire but for those that come after me... Zone 11
---
---