I know, I know…......John will probably be shocked that I did not prepare the brug for winter ages ago. But my excuse is this…......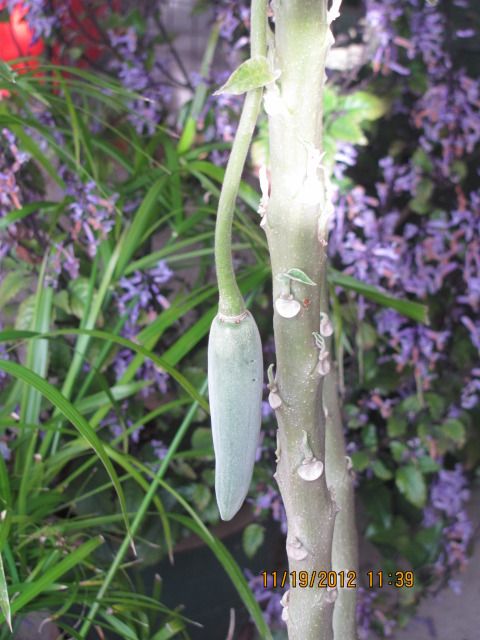 I only hope now that I have brought it into my spare b-room (the coolest room) that it will not drop everything, leaves and this seed pod. It has been developing this seed pod for months. Probably bc it was too cold outside in the garage for it to develop properly.
It is not that this is an especially spectacular brugmansia….it is just that I am so surprised that it is trying to seed.
Well, it's in the house now, so we'll see what happens next.
-- 'To plant a Garden is to believe in Tomorrow'
---
---