For those of you who are relatively new to GT. This is a piece of the yard that I wasn't sure what to do with. I kiddingly joke that I have lots of invasive rock and concrete growing around here! Anyway … Since we are hoping to move out West, I didn't want to move all this rock. So last summer came up with the idea to create a funky container garden there.
This year's version is not quite as elaborate as last year. But I am pleased none-the-less. AND, who knows I am not promising that nothing else will find it's way over there—hahaha!!!
Below – Front of the house view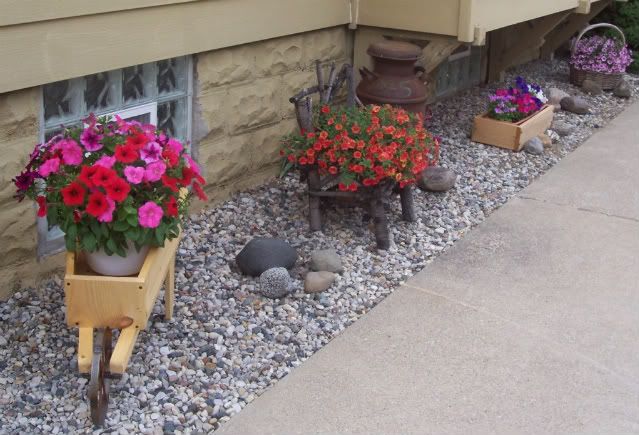 Below – Another, very cute, wooden wheelbarrow that Russel made. This one I filled with flowers.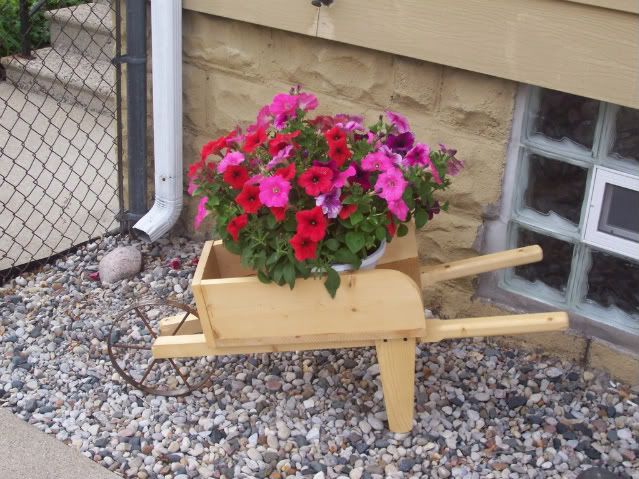 Below – Surprisingly, hubby was not pleased with the initial "plastic" flower pot I had placed on the side of the house. He kept saying it didn't fit and needed something. So he walked into his workshop, ten minutes later came out with this little box to surround the "ugly plastic flower pot". I LOVE that I am married to a Lumberjock!!!

Below – And lastly, this is the view from the garage (back of the driveway)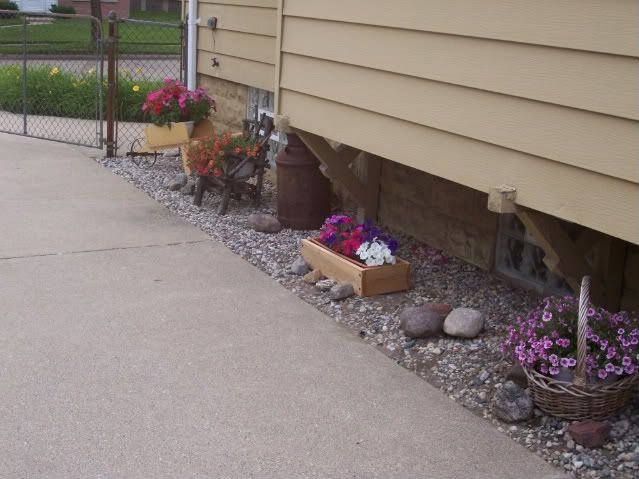 -- "A beautiful garden is a work of heart" --
---
---