Busted my butt (and smashed my finger, argh!) getting as much done in between the rain today. The loft storage areas are done and floored and I've got the bulk of the rafters up now.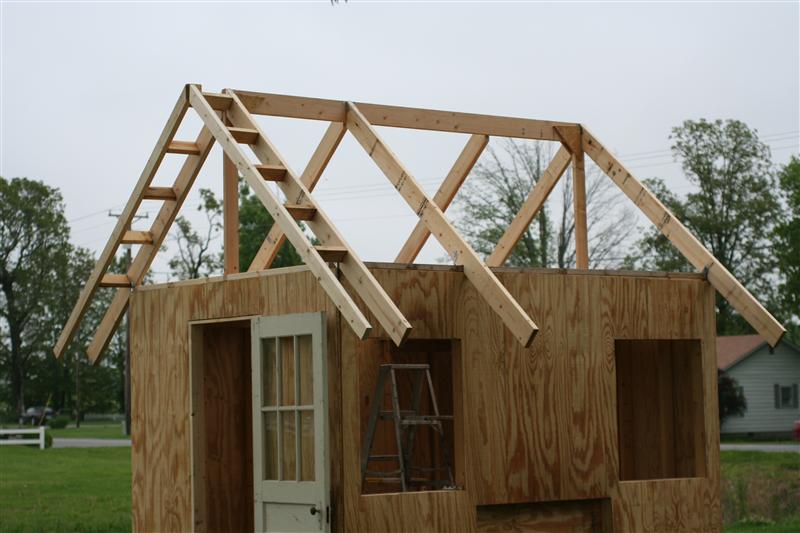 I framed up the end overhang while I was at it so I could get the 24" OC marks in the right place.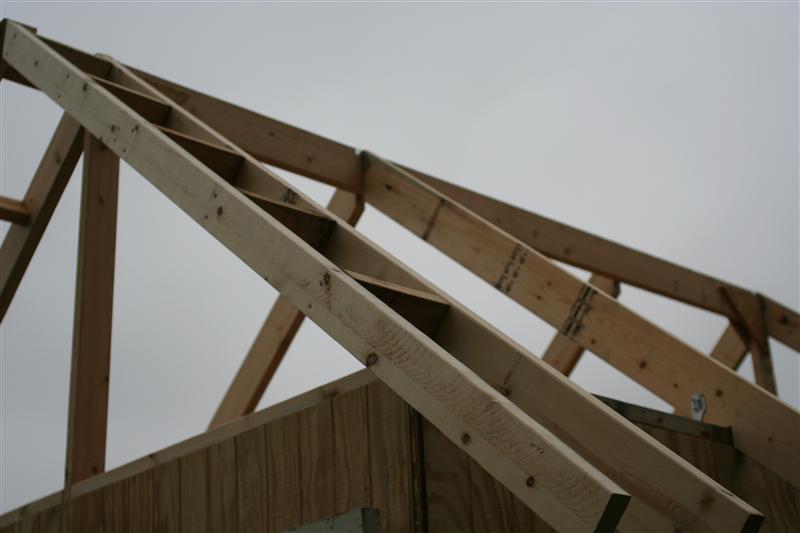 This is the back loft. It's lower than the front one. It will also be what holds up the roosts when I get that far, via chain or rope, or something.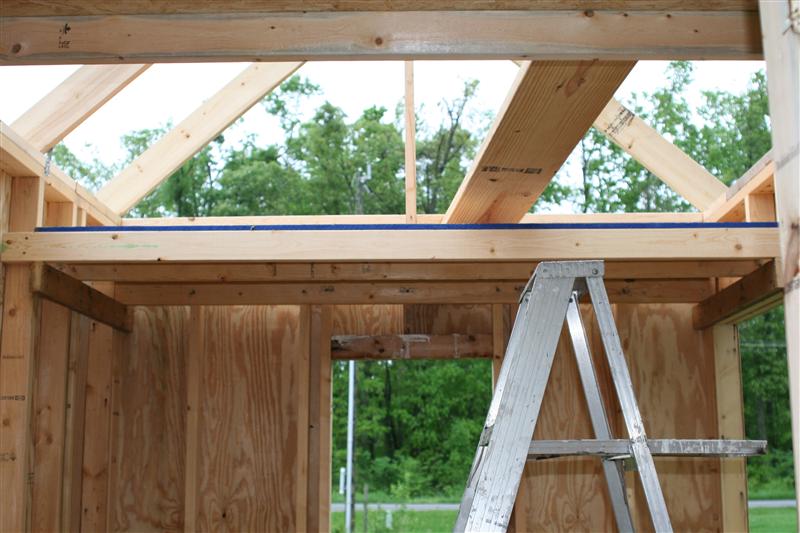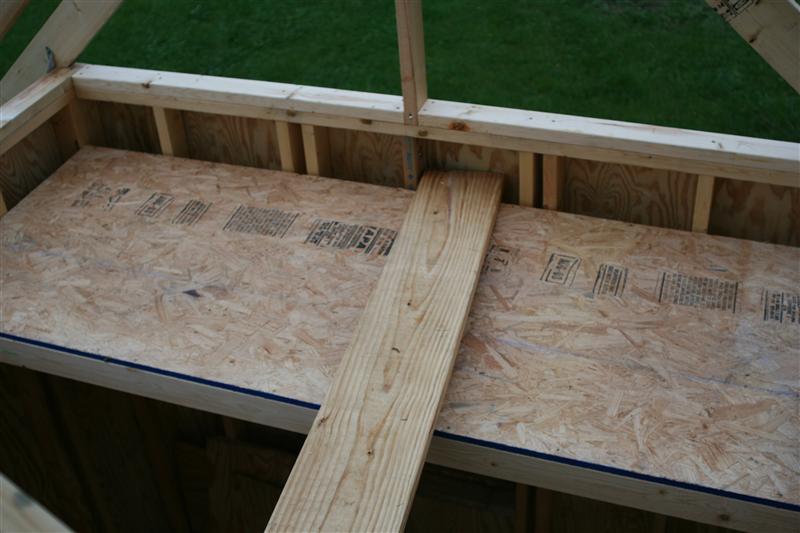 The front loft area, up higher than the back. I don't like feeling claustrophobic when I walk in the door so I bumped it up a bit.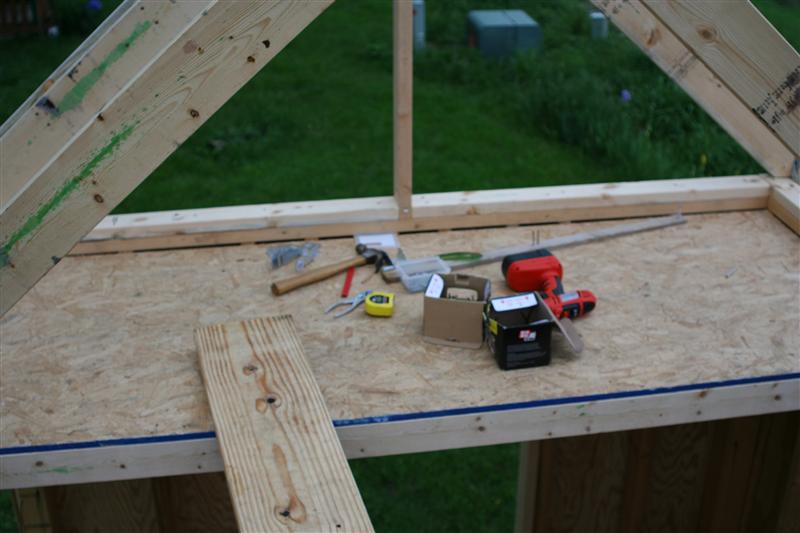 I'm hoping to get the rest of the rafters done tomorrow so that I can start sheeting it ASAP.
-- Planting Daylilies in Kentucky, zone 6b
---
---