It seems I've ran out of time in trying to beat the cold. This room is getting to be a bit too chilly for my taste. I'd resorted to plugging in the large oil heater to help offset some of the cold.
On the bright side, the storm door I ordered from Lowes came in and we picked it up yesterday along with some OSB sub floor so that I can put flooring into the attic space.
Spent a few hours yesterday installing the door, a 8500 Pella roll screen door in cranberry with oil rubbed bronze hardware to match the rest of the stuff in the house, or at least come close to it.
The color on the door is really nice.. The color of the paint I got to match, is not. Bit too brown.. It's the second try to get the paint matched. They say the third time's the charm.
Anyway, I'm going to end up being fed up with the cold in THIS room and will be replacing the the door itself. See, at some point the door was kicked, which bent it, causing alot of air gaps. Reasons why renting a home is a bad thing to do.. Now that we bought it and are fixing up these issues of neglect and abuse that the prior renters and owners before did, well… Alot to do.
The living room is cozy however.. In fact, it's 45 outside now and I've got the door open and the storm door shut to see how well it works.. Not a bit of air is getting through it.. I did good.. :)
So… I figure next week I'll replace the door over here and see if that doesn't help out the temps in here some until I can insulate the far wall, which, apparently no one insulated it because it attaches to the garage, which is also not insulated… Idiots.
bbbrrrr…. 62 degrees in this room… That's 6 degrees lower than the rest of the house..
anyway….. Here's some pictures of the storm door in the other room.. What do you think? Ignore the crappy looking door. Going to strip it soon and give it a refinish.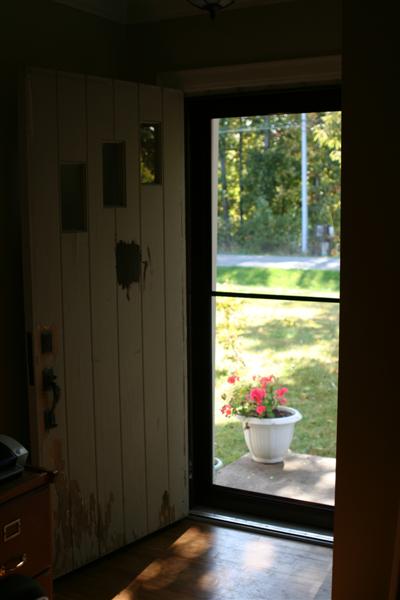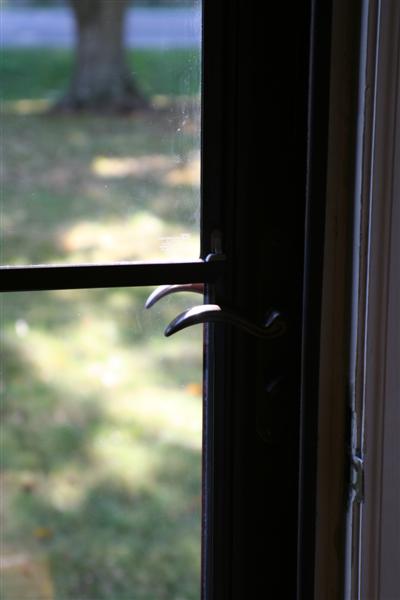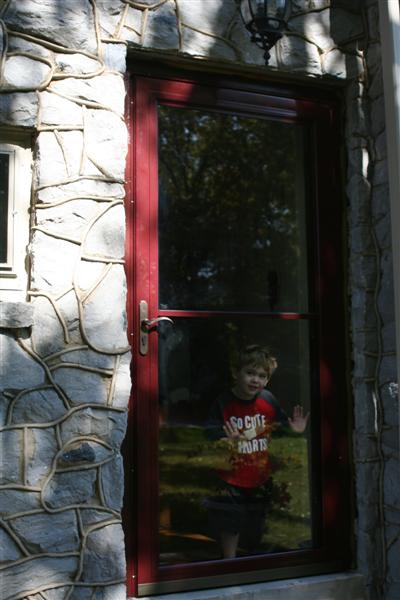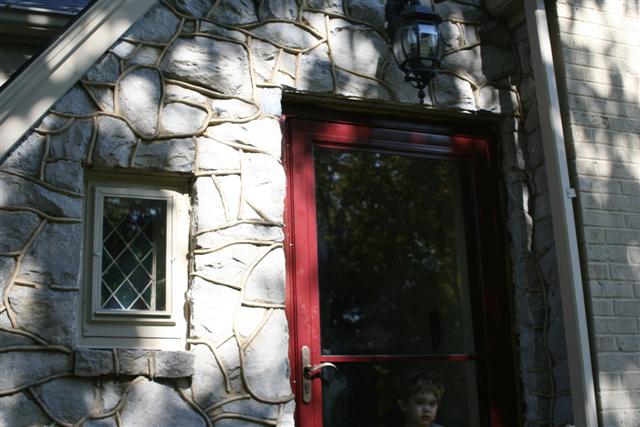 I still have yet to install the brick molding.. Went with the PVC molding.. Price isn't that bad and I never have to worry about it rotting.
-- Planting Daylilies in Kentucky, zone 6b
---
---