Seems like the mint jelly is by far the winner among all the jellies we'd done and has gained the most attention so I thought that I would write it up and post it online.
This recipe can no doubt be adapted to other infusions without much fuss.. First few things that come to mind are any of the mint family. This batch we used plain old mint and pineapple mint mixed together. You could use chocolate mint, spearmint, or even lemon balm; but I can't fathom why you'd want to use that.
Anyway, I'll cut the chatter and get back to it. This batch I made was double of the following recipe, so it's safe to double it up. As it is written, it will yield 6 half pint jars. The double batch I made came out to 6 and a half pints.
1 1/2 C. Packed Mint Leaves (fresh is better)
3 1/4 C. Water
5 1/2 C. Sugar
1 Box Pectin
Add water and mint leaves into a sauce pan and bring to a boil.
Once at a rolling boil remove from heat and let steep for 30 minutes.
Strain mint tea through a jelly bag, or other material to remove leaves.
Place liquid into another sauce pan and add pectin.
Bring mixture back to a light boil and add sugar, stirring to ensure that it dissolves.
Return mixture to a full rolling boil, adding 10 drops of green food coloring.
Boil for no longer than 2 minutes.
Ladle jelly into clean jelly jars and seal with heated lids.
Look, thar be weeds in the pot!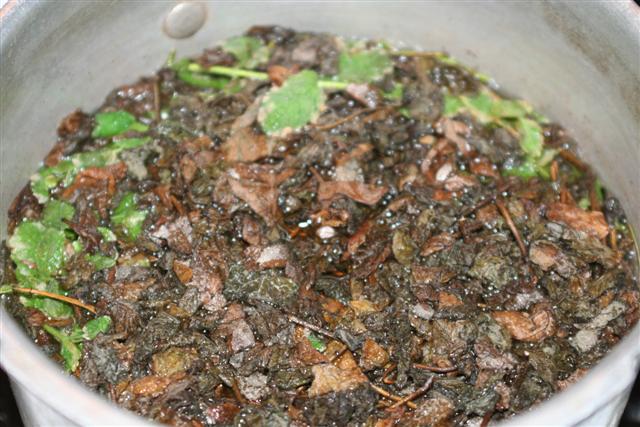 Boiled down and steeped for 30 minutes.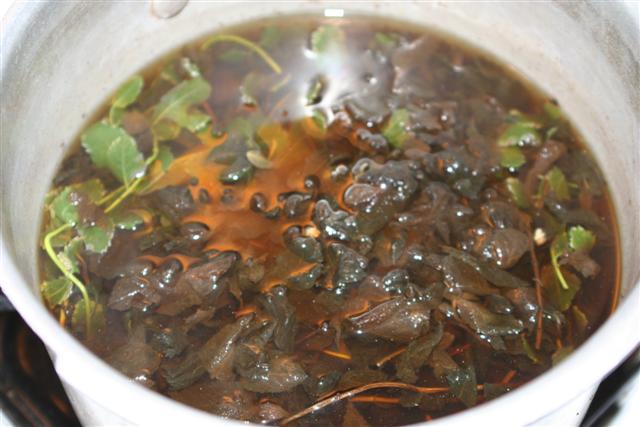 I don't use jelly bags. Any fine mesh synthetic material works fine.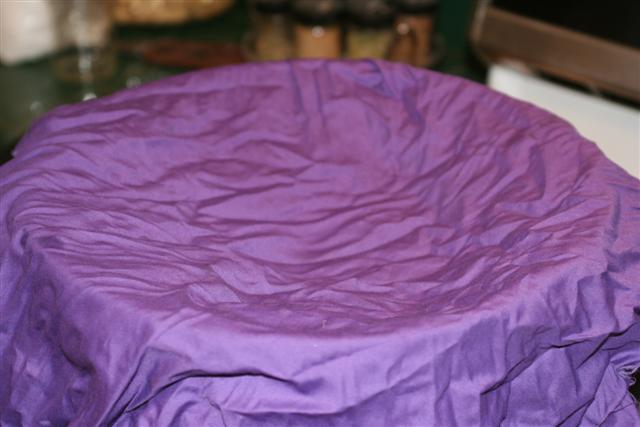 Dumped the weeds on the cloth and let the juice flow through.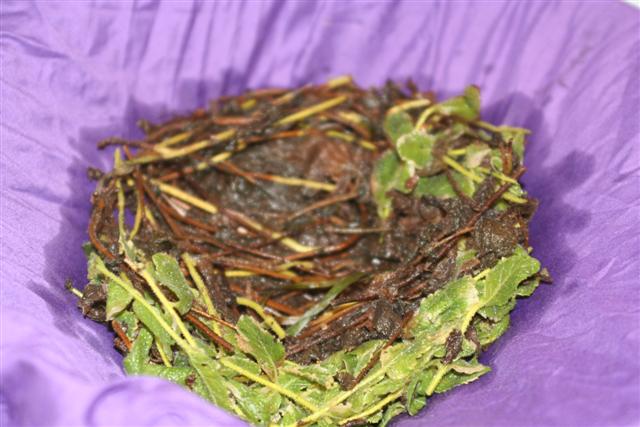 Give it a REAL good squeeze to get all the fluid out and chuck what's left on the compost.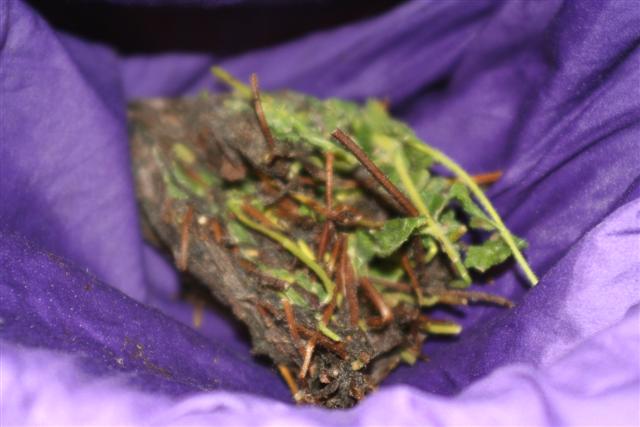 This is what you have. It's clear fluid. The pot is just well loved and aged.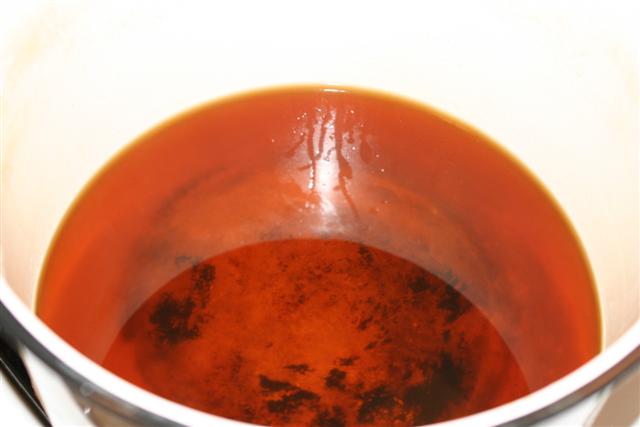 Adding the pectin and bringing back up to heat to start dissolving sugar.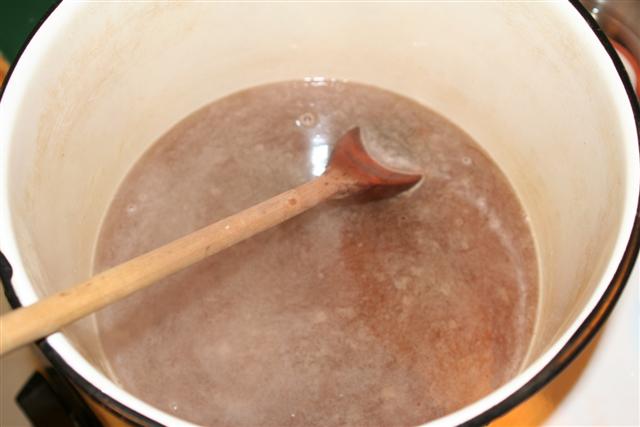 Sugar's all added and starting to mix.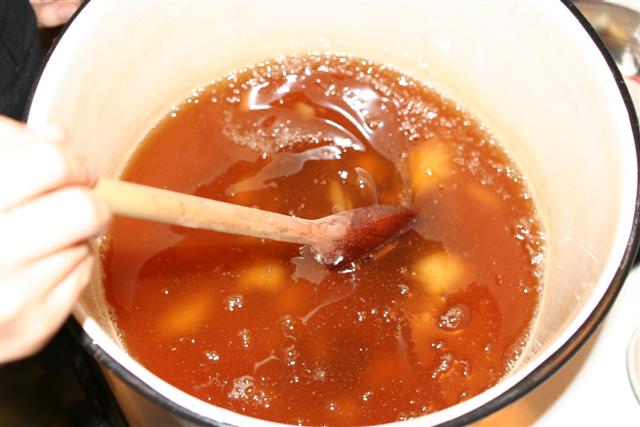 This is where you start the timer for 2 minutes.. A few seconds before you reach;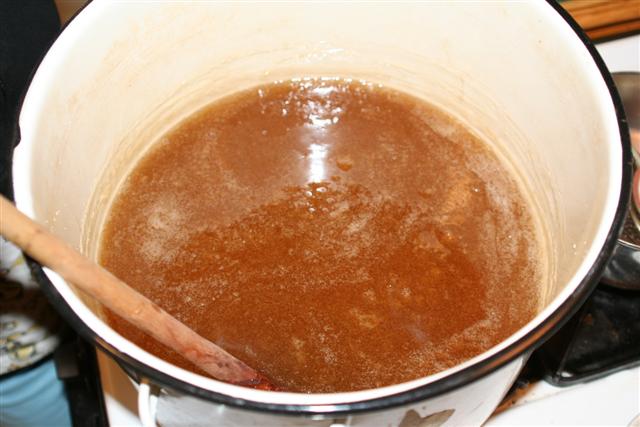 …this.. Your timer needs to be running..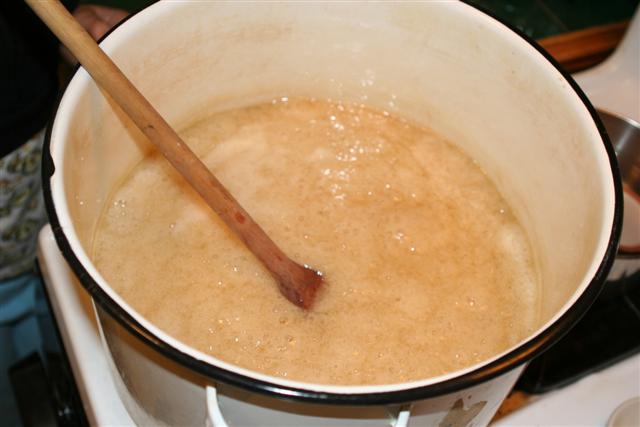 While you're stirring, add your food coloring.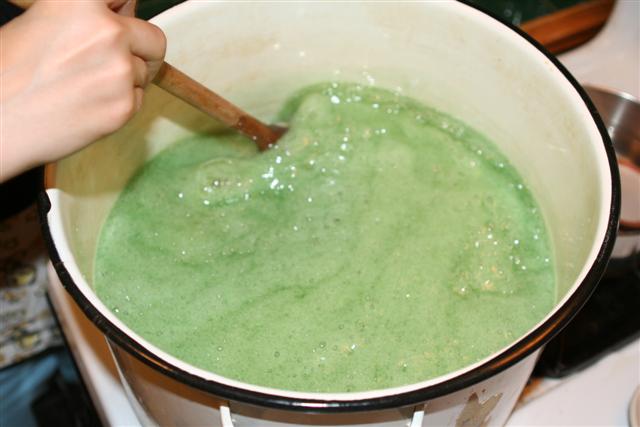 Two minutes are up, turn the burner off and let it settle!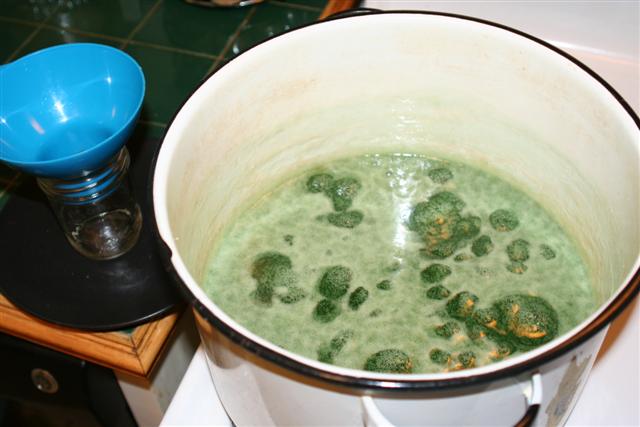 Some people scoop the foam. I think they're obsessive. It's only a little foam. Either way, get to canning.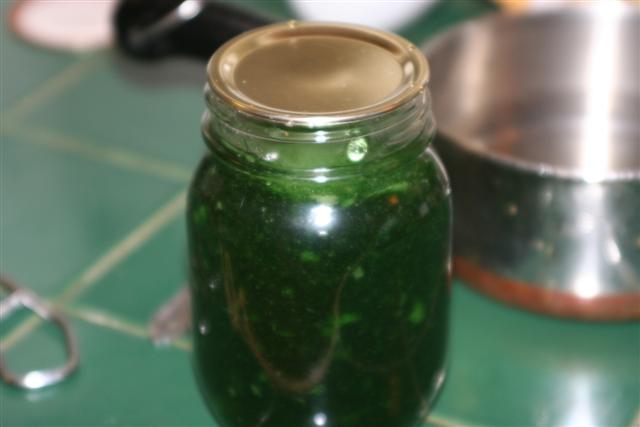 All done.. Lick the spatula and call it a day.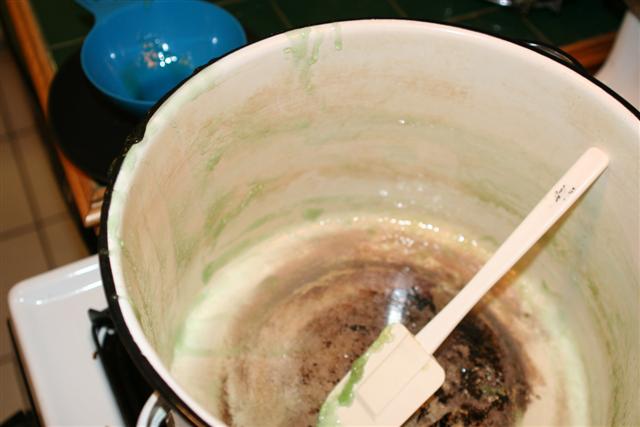 Depending on if you double the recipe, this is what you might end up with.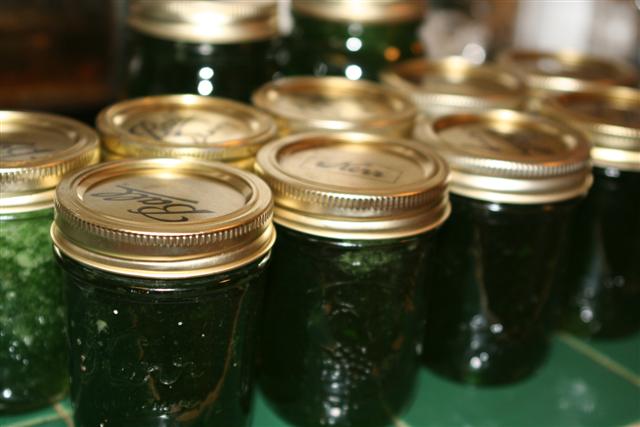 I made an extra foamy one by scooping off the excess foam into one of the jars. There's some in all of them, but the one you see on the left is REALLY foamy.. It's all fun.. ;)
All in all today we did the mint jelly and finished off another batch of apple jelly that I'd started yesterday. Just put the juice into a bottle in the fridge till tonight and finished it then.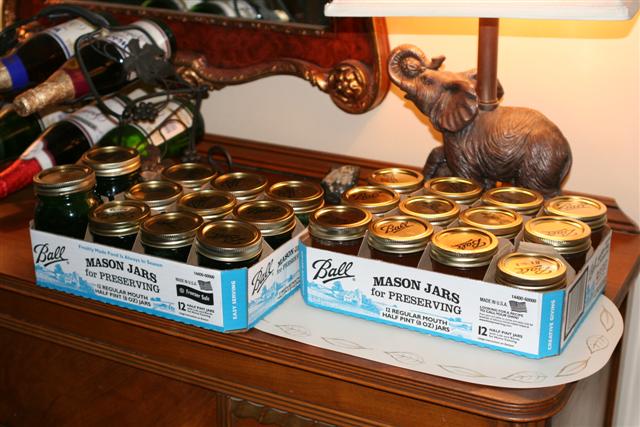 -- Planting Daylilies in Kentucky, zone 6b
---
---