Decided to take a break and do a walkabout through the yard.. It's a bit skippy this time as the 4yo was along with me.
These were from the last two days or so. We're averaging 9-10 eggs per day. I love the variation in colors. Makes for a pretty basket, no?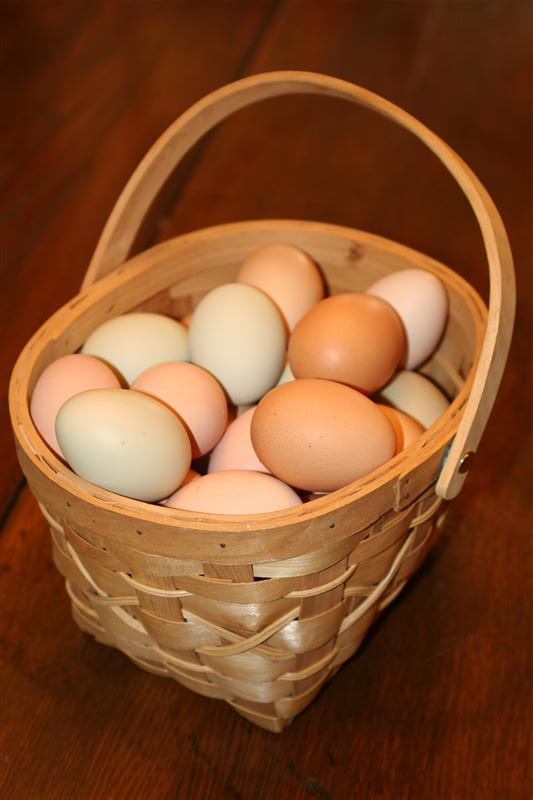 Around at the pond, we've got tons of frogs this year. Last count there were 7 frogs hanging around of various sizes. Thought for sure when we dredged the pond that they'd get ticked and leave. Nope.. All stuck around.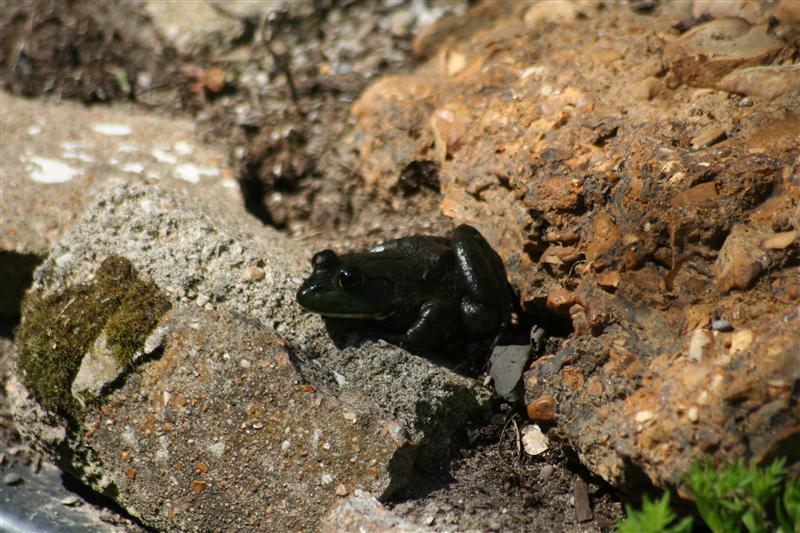 The plants are filling out nicely. My wife lined the pond last year with rocks from the driveway edging that we pulled up and planted sedum and such. It's very full this year. Gets nicer and nicer.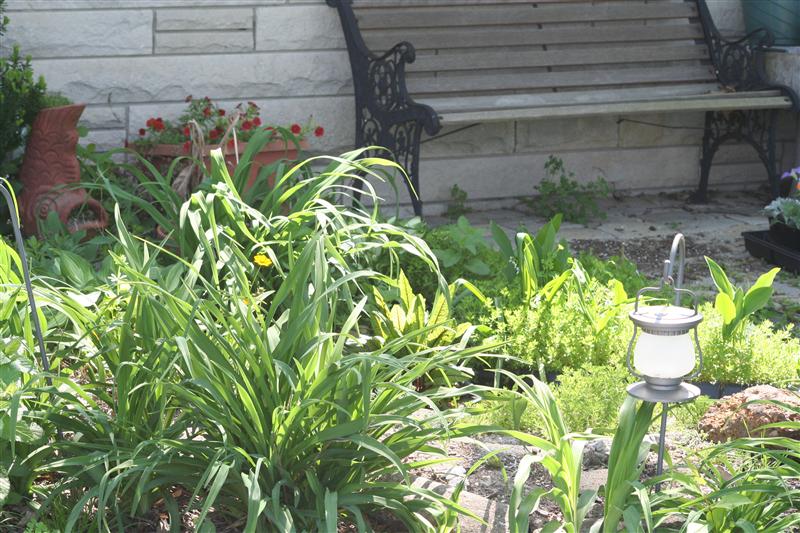 Lush and full.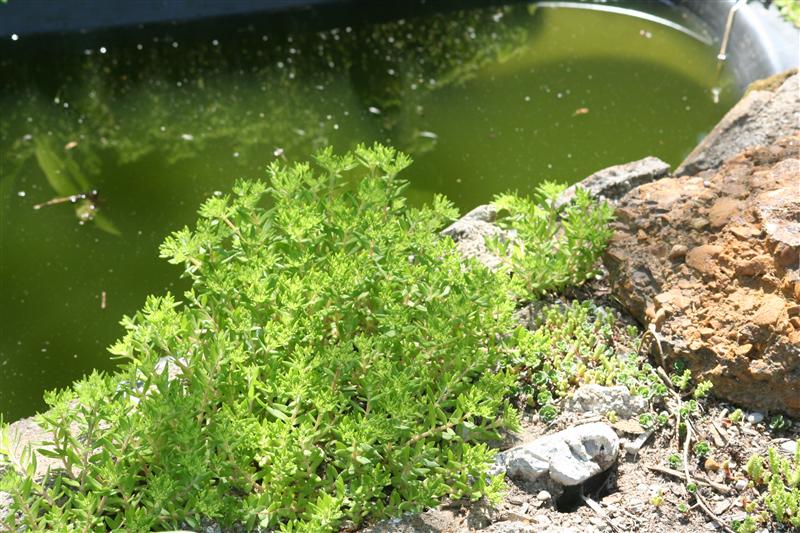 The phlox looks really nice this year. I'm thinking of splitting it next season and spreading it through that side flower bed so that it fills it out more.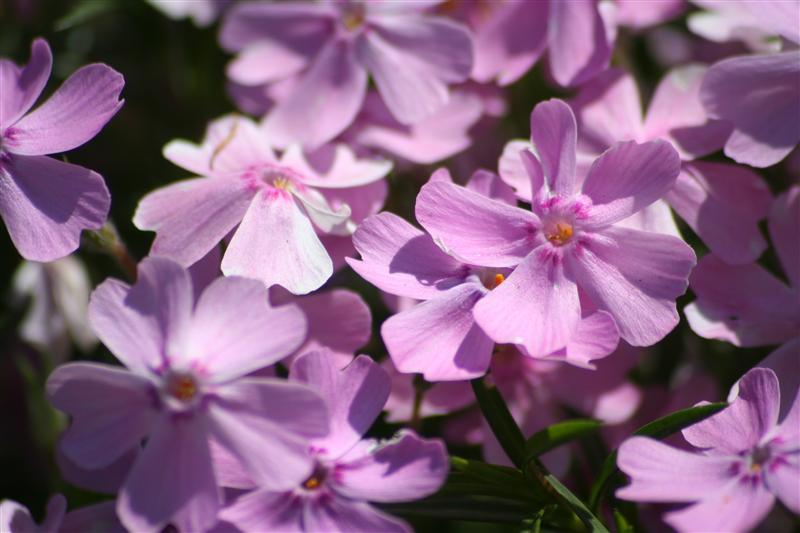 But then, the Dandelions are also out in force this year… So many little white puff balls.. but the son like them, needless to say.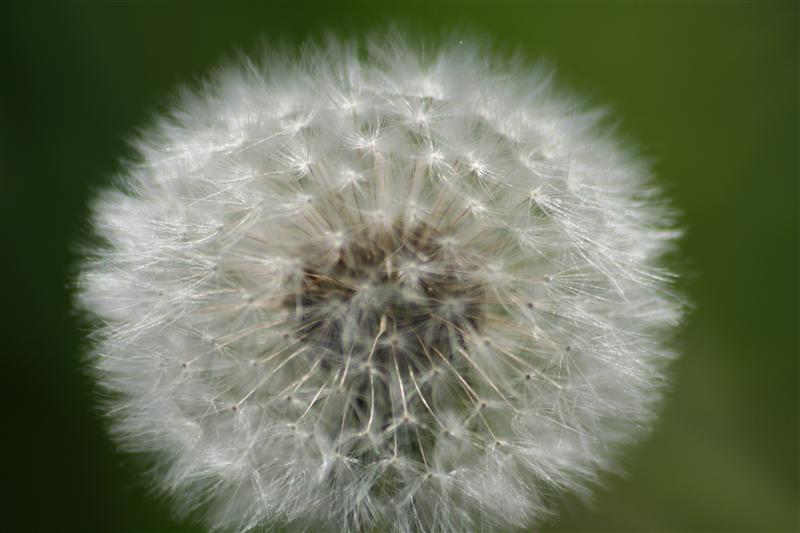 Got an odd mutation going on in my Golden Euonymus. The variegation seems to be arguing with itself.. Some has split off into GOLD while the other split off into GREEN… Rather funny.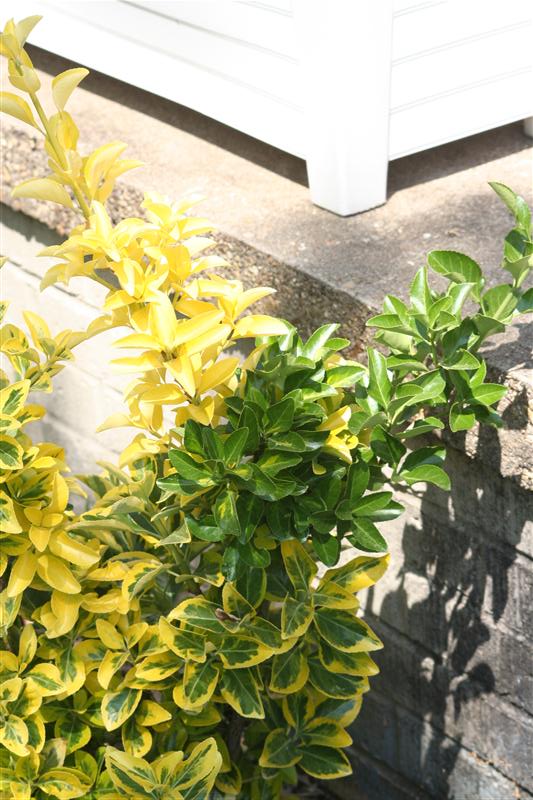 Fruit is looking good this year.. The Choke Berry has bloomed well and already has fruit forming.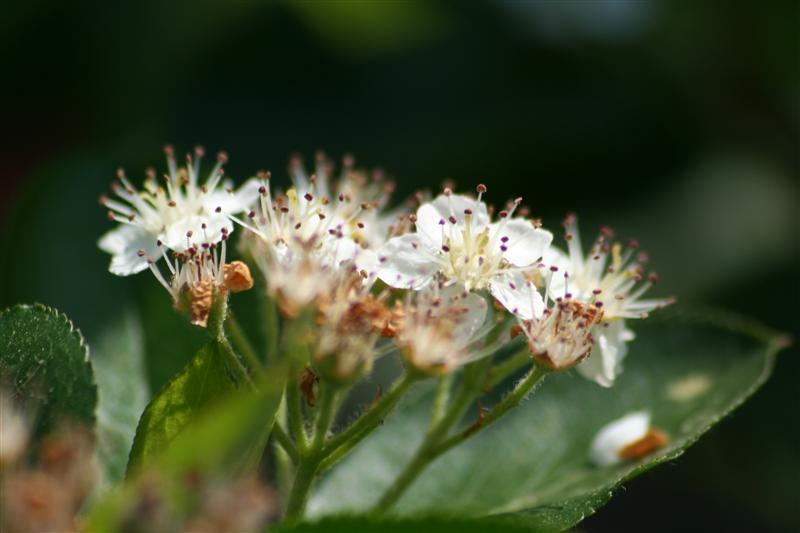 And surprisingly we're going to have PEARS and APPLES this year, at the SAME TIME! WOW! Last year was an AWFUL year for apples, but the pears did well.. The year before we had tons of apples, but no pears.. This year, seems both are well.
Pears.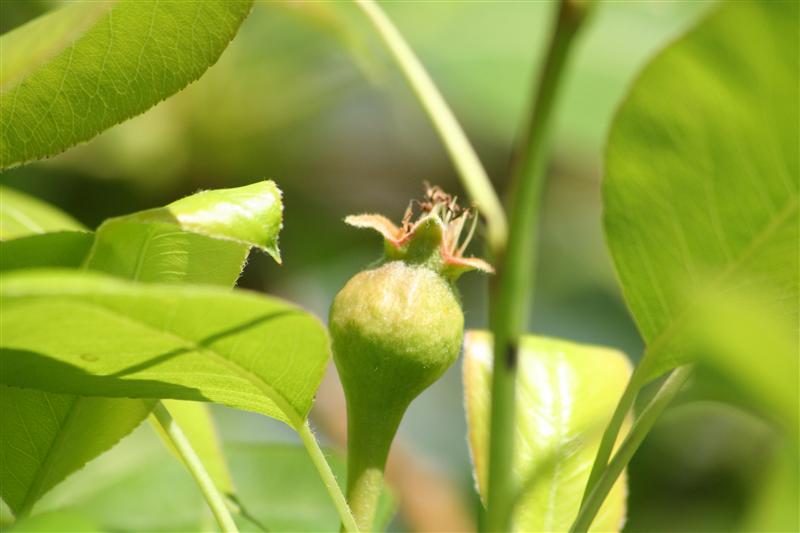 Apples.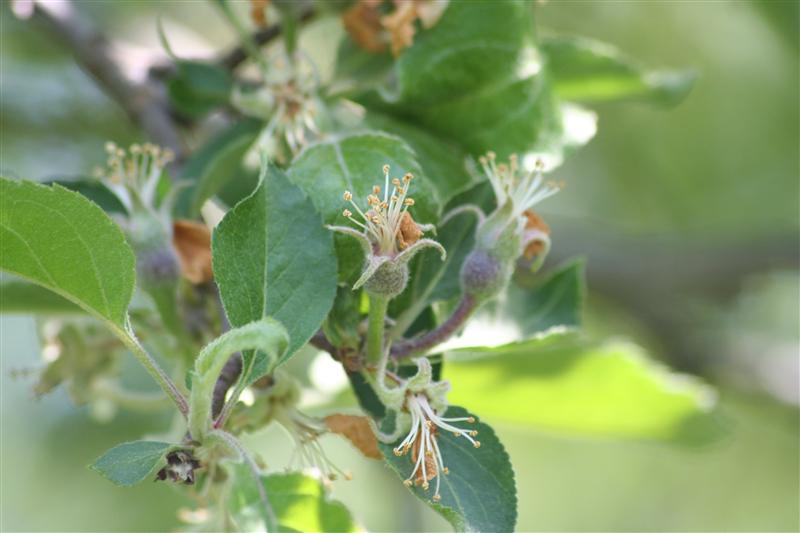 Then there's the Strawberries. The June bearing already have fruit forming, as do the Day Neutrals.
June Bearing.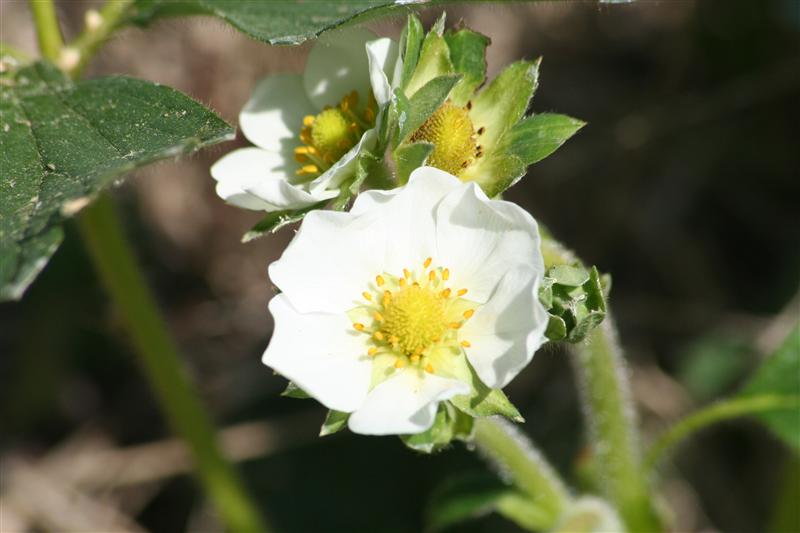 Day Neutrals.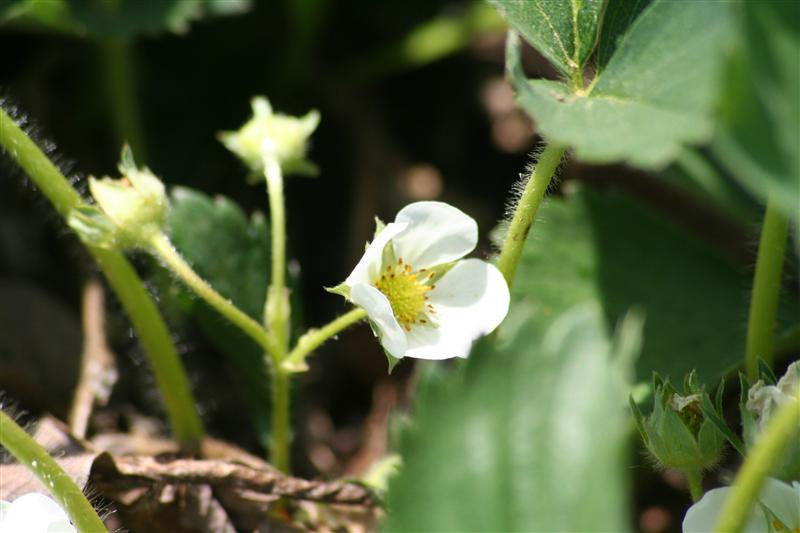 Plus we've got tons of grape blooms!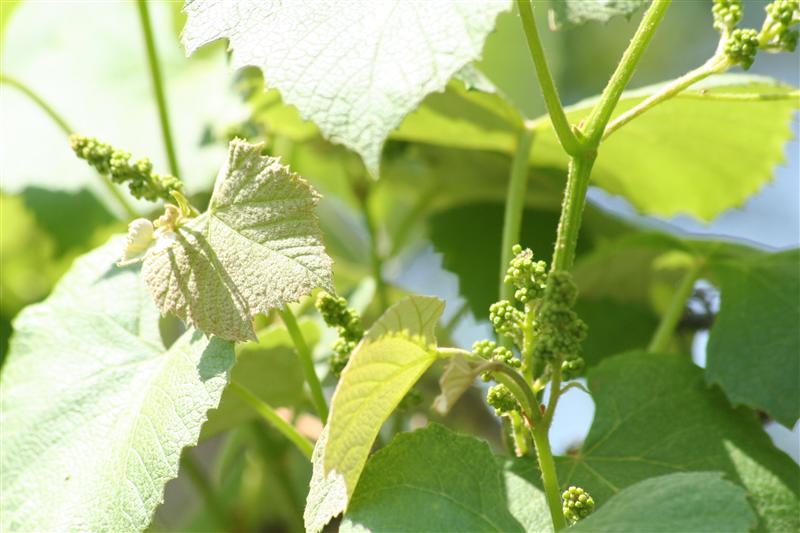 And the Black Cherries are full of blooms, for what ever good those are.. I figure this year we're going to try syrup instead of jelly.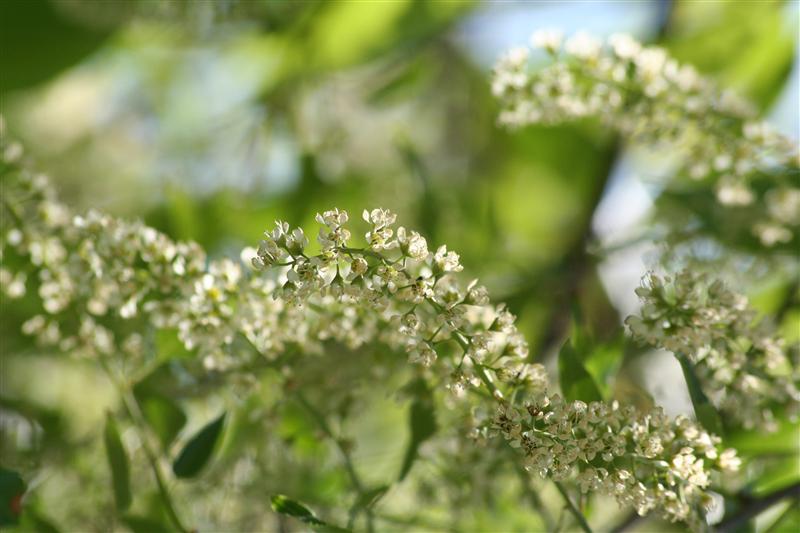 Sadly, many of the blueberry plants that we planted had died off.. So I'm making a location to move the surviving plants in front of the chicken coop. This way from time to time I can just scoop out some old pine shavings and mulch them with it, giving them both food and some extra acidity. Also put in about 4lb of elemental Sulfur when I tilled.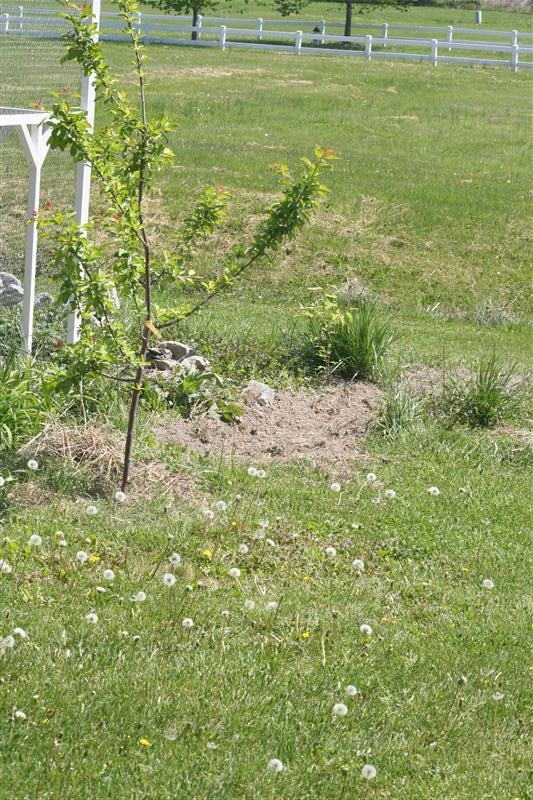 Also redid one of the back raised beds that was overran with grass. Stacked two high this time and laid landscape fabric in place. I've got to add more bags of potting soil in. Then next spring, I'll be moving the June Bearing Strawberries into this bed, so that I can redo the other.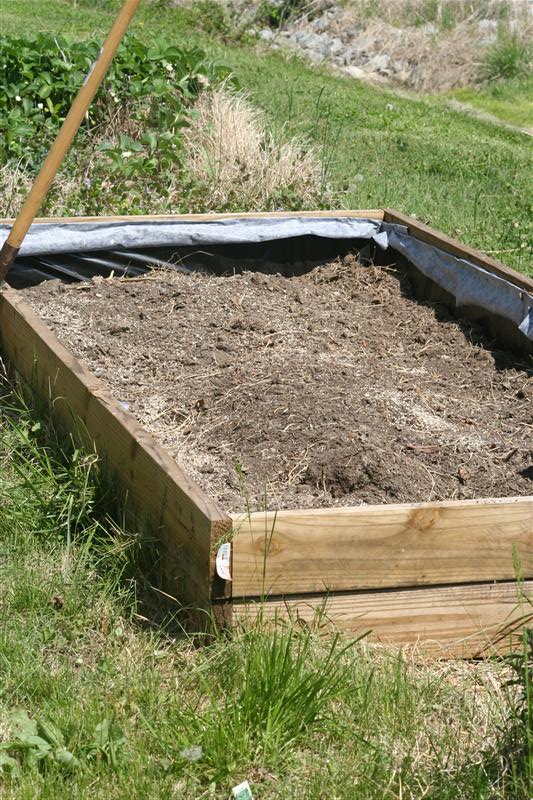 After that walk I decided to sit down on the shade garden.. It's turning out very nice.. The Star of Bethlehem is blooming well and is under control. Glad I moved it in.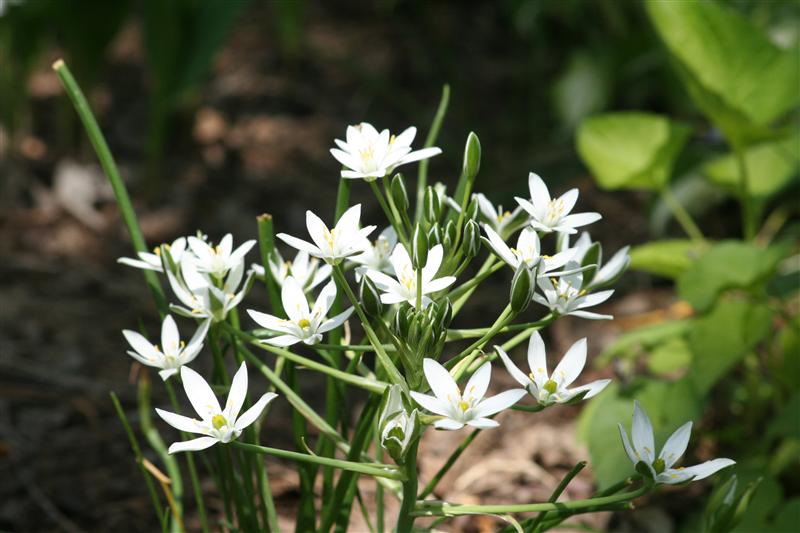 And the rest overall looks really good.. There are many ferns in it now, some of which came back that I thought for sure had died. There's also the two I brought down from home in there. They mean alot to me as they came from camp where my grandparents used to take me when I was little.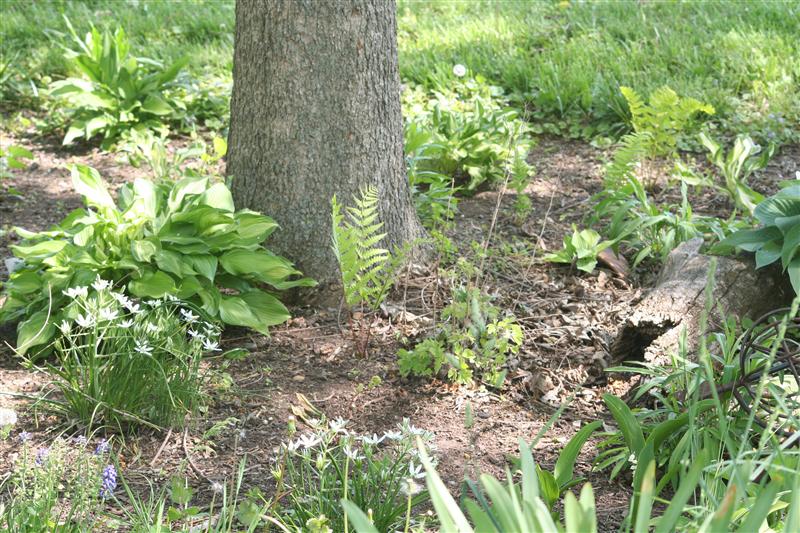 Rest time over, I call the goofy farm dog out from under her shady spot so that we can go inside. The youngster following as well with surprisingly little argument. Guess he's hungry.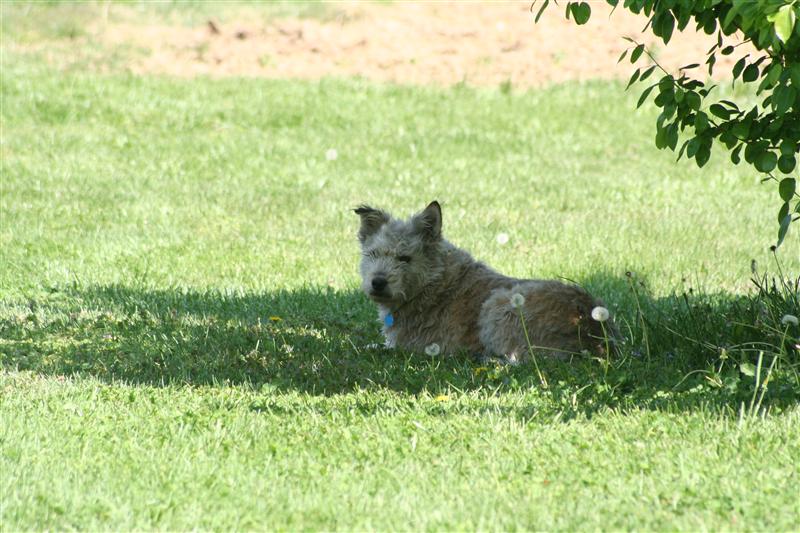 -- Planting Daylilies in Kentucky, zone 6b
---
---