Well, I thought I'd take a walk about photo shoot since I hadn't had much time to post around here, but then I thought for a bit about what has not been seen for a while.. The canning room, with all the bounty from the harvests.
So I thought I'd take a moment to not only snap pictures of what all I have, but to also take a tally.
This is an INCOMPLETE TALLY since it only counts the shelves and wall. It does not count the 10 dozen or so half pint jelly jars full of stuff that I did not count in yet.
So… Lets begin shall we?
Tomato Juice: 18 quarts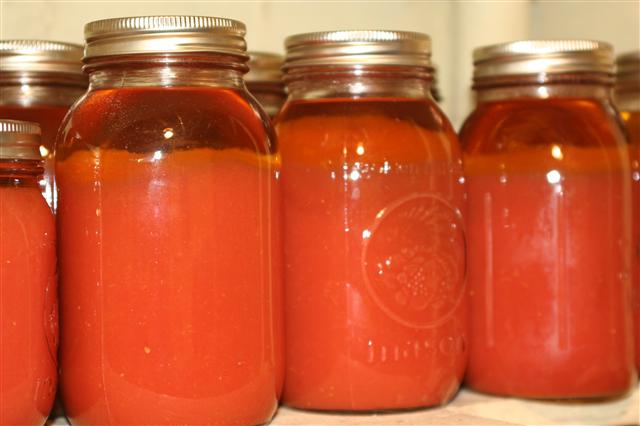 Cherry Tomato Pickles: 20 pints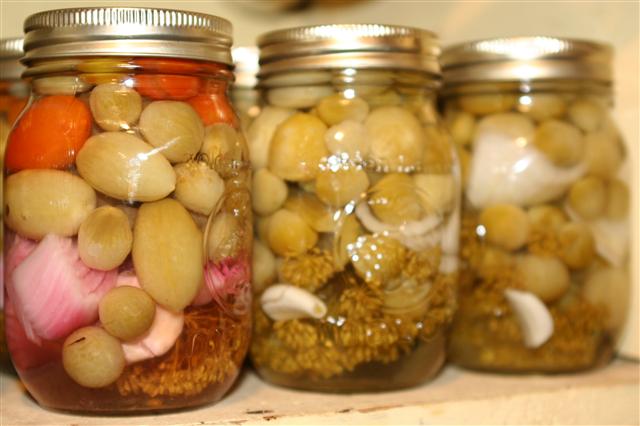 Bread & Butter Pickles: 4 quarts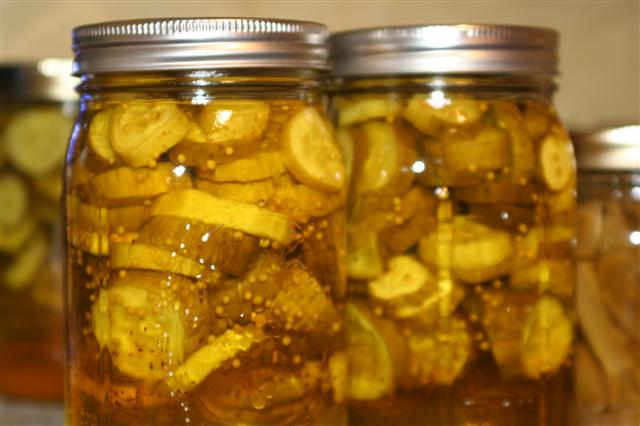 Basil Tomatoes: 24 quarts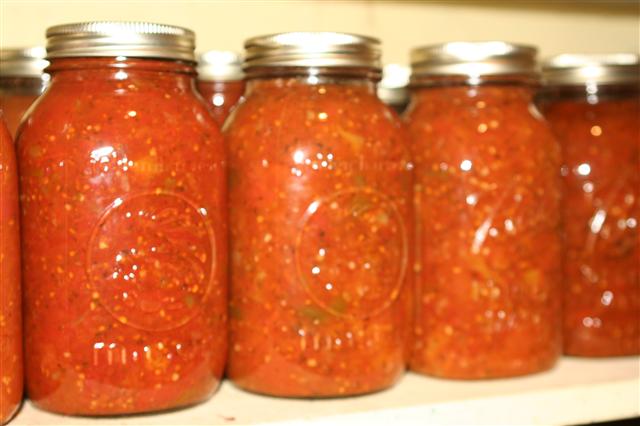 Chili – No beans, meat: 6 quarts, 1 pint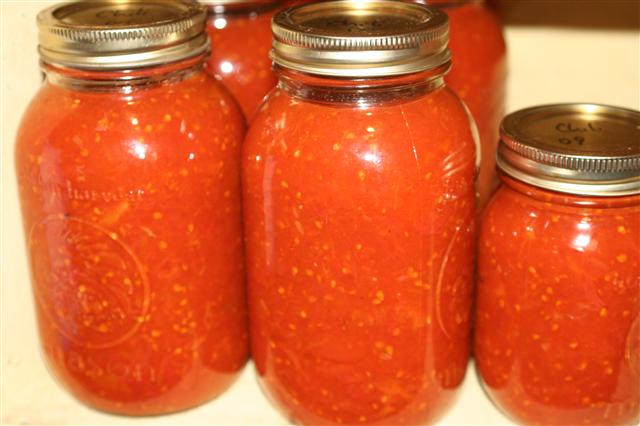 Canned Pears: 12 quarts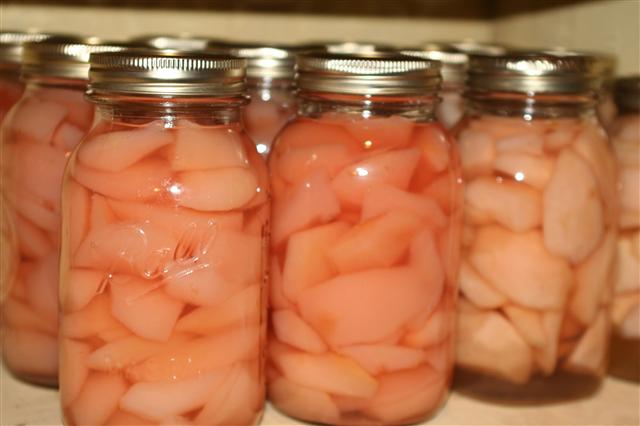 Apple Sauce: 51 quarts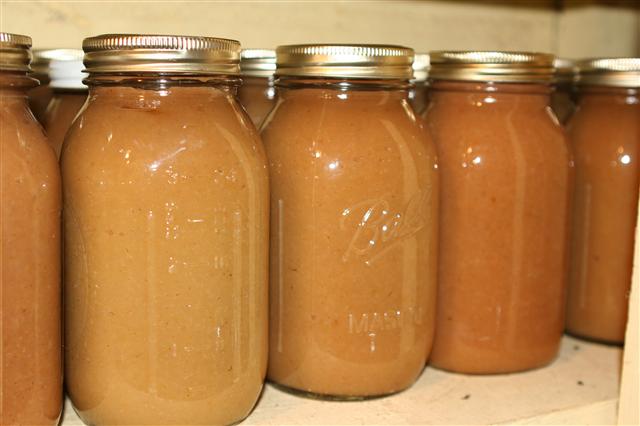 Apple Pie: 9 quarts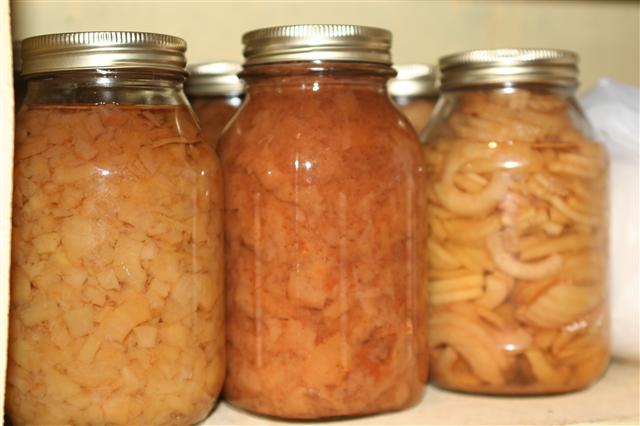 Persimmon Juice: 11 quarts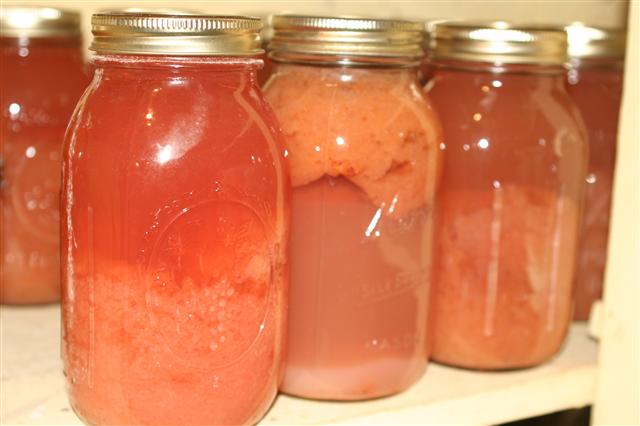 Strawberry Raspberry: 1 pint

Orange Marmalade: 4 pints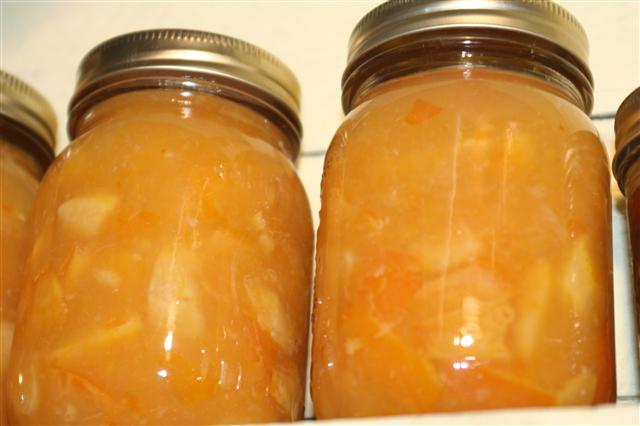 Chocolate Mint: 4 half pints, 1 pint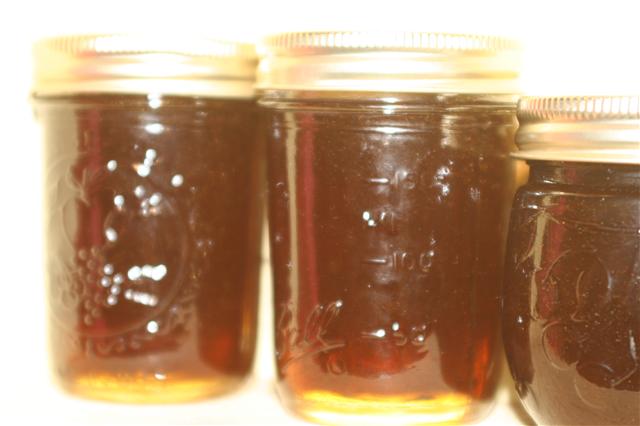 Mint: 5 half pints, 2 pints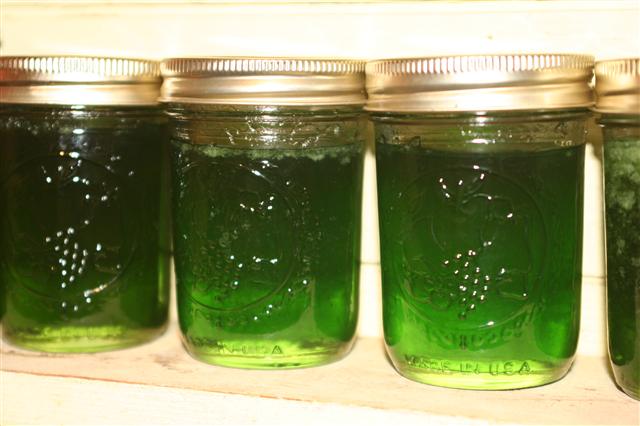 Persimmon: 3 half pints, 3 pints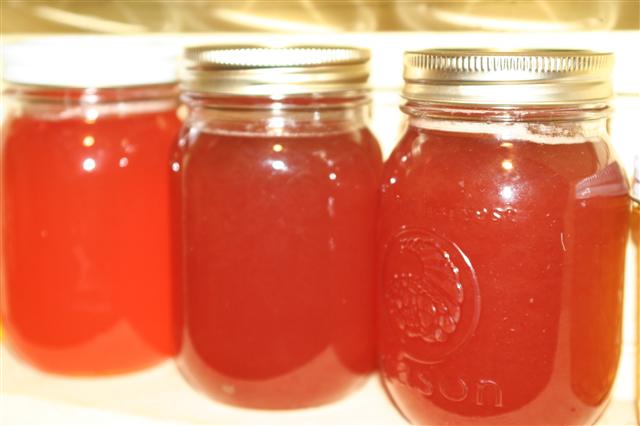 Blueberry: 6 pints

Pear Jam: 7 half pints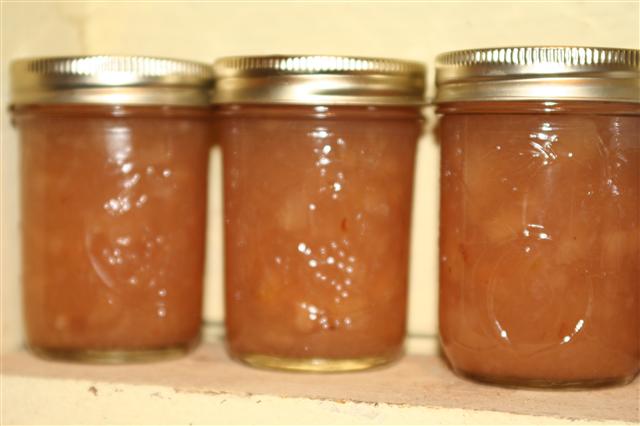 Fig: 1 half pint, 3 pints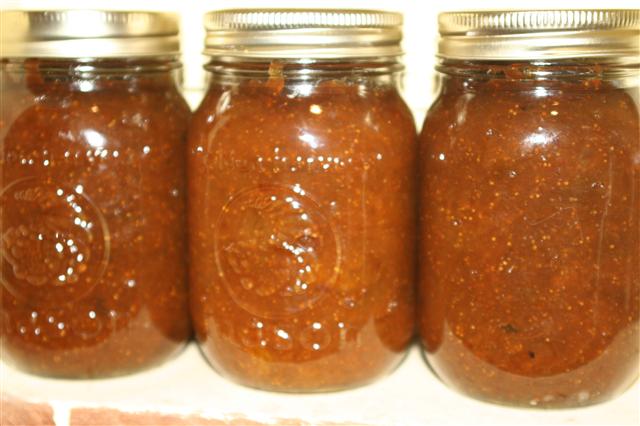 Pear Jelly: 7 half pints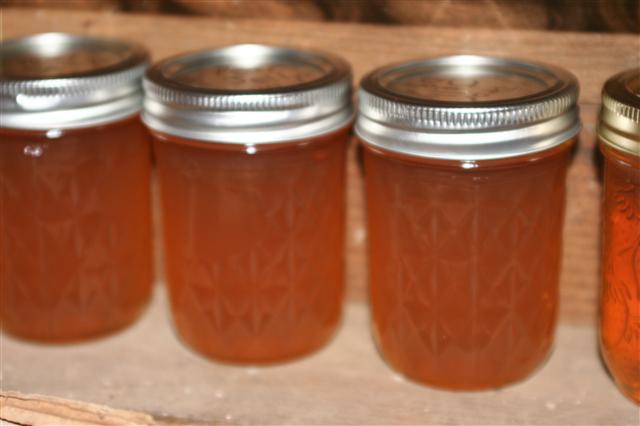 Lemon Jelly: 5 half pints

Blueberry Persimmon: 3 half pints, 3 pints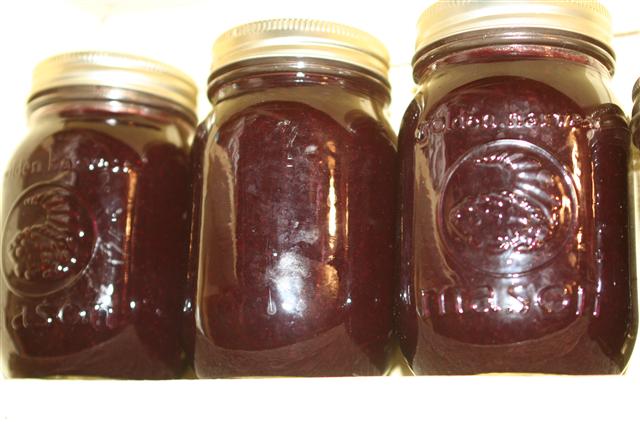 Apple Butter: 3 pints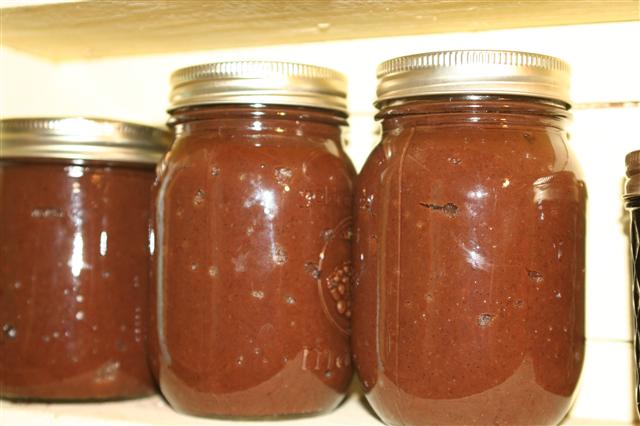 Black Cherry: 4 half pints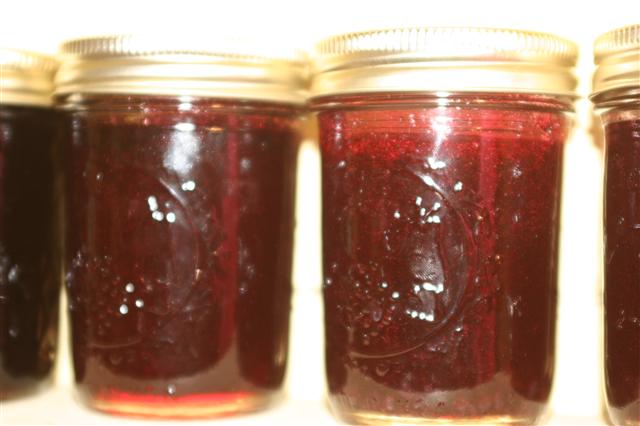 Apple Jelly: 1 half pint, 4 pints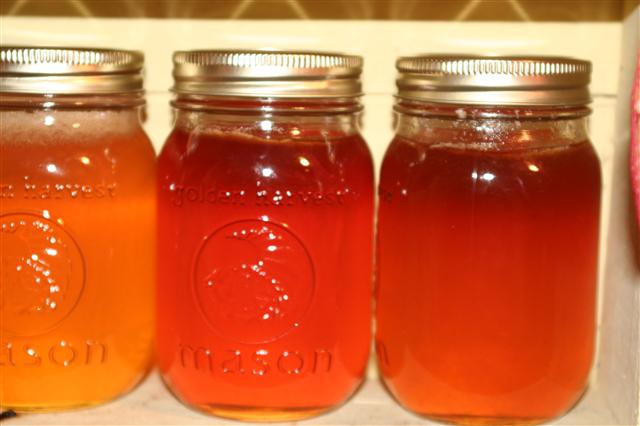 Strawberry Jam: 8 half pints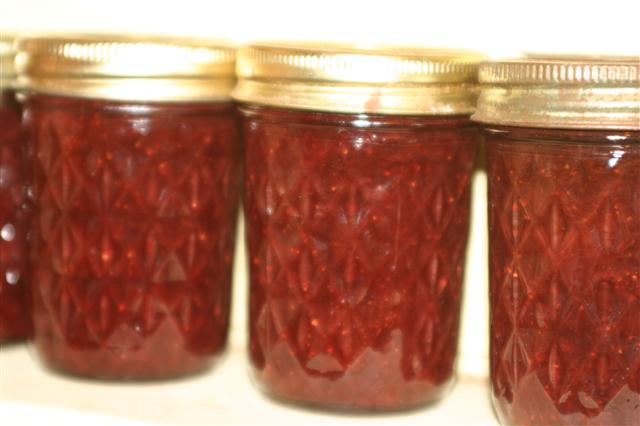 Mixed Berry Jam: 2 half pints, 5 pints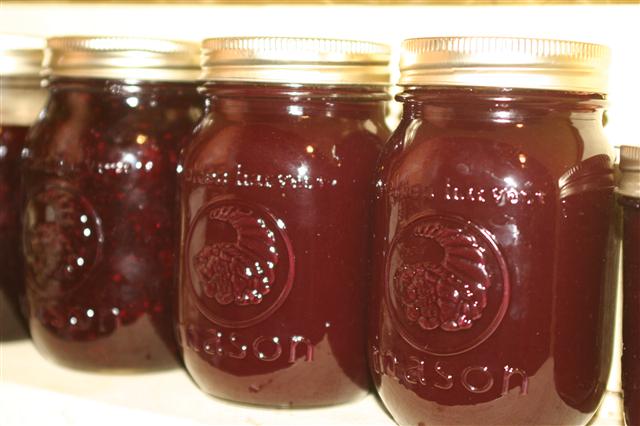 Blueberry Pomegranate: 1 half pint, 4 pints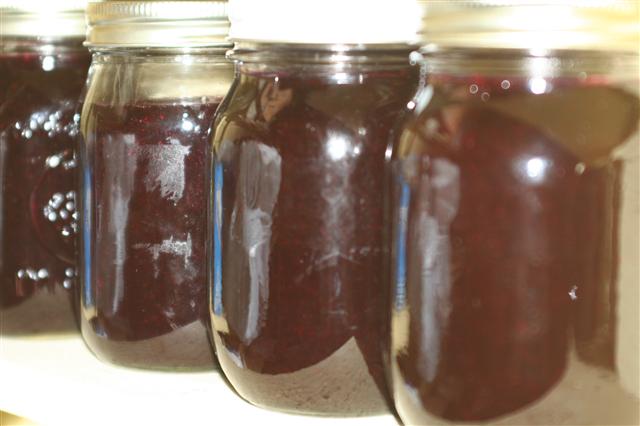 Blackberry: 2 half pints, 4 pints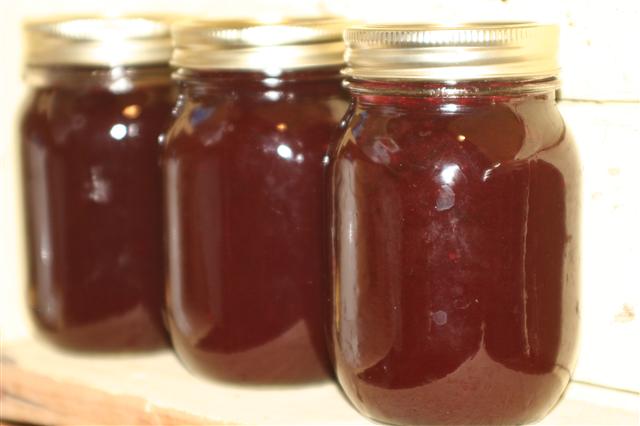 —————————————————————————
And the totals are…
Quarts: 135——33.75 gallons
Pints: 64————8 gallons
Half Pints: 53—- 3.3125 gallons
... Again this does not count some odd 10 dozen half pint jellies in storage on the low shelf. Those are already on the wall full, so they're stored low till needed.
All together, that's 45 gallons of canned "stuff"... or aprox 51 gallons if you estimate in those I had not counted..
I think we canned alot of stuff… Don't you?
-- Planting Daylilies in Kentucky, zone 6b
---
---