And here's the rest in a much wider view.
The garden along the walk is popping left and right. In a few days I figure there will be color the whole way down.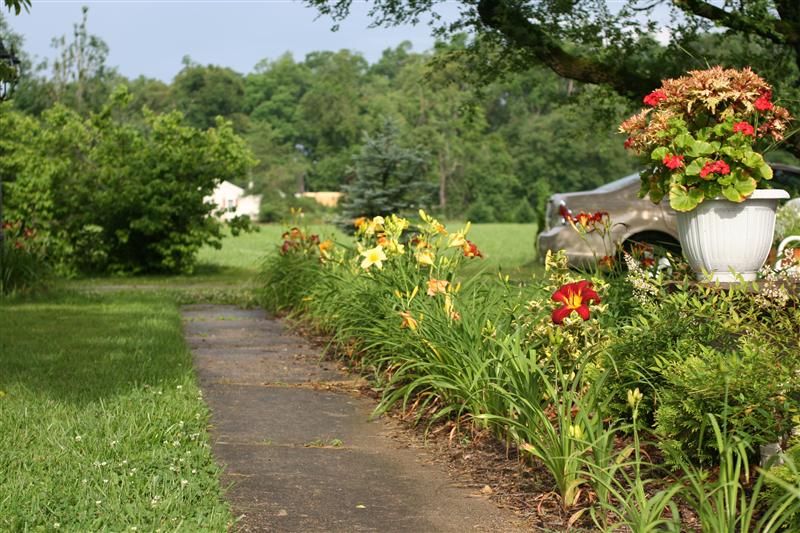 So going to love breaking up this sidewalk and putting in something more flowing down through here.

It's almost like we were meant to be here.. This is what is across the road in the ditch.. Runs for a good way either direction and almost in conjunction with our property line.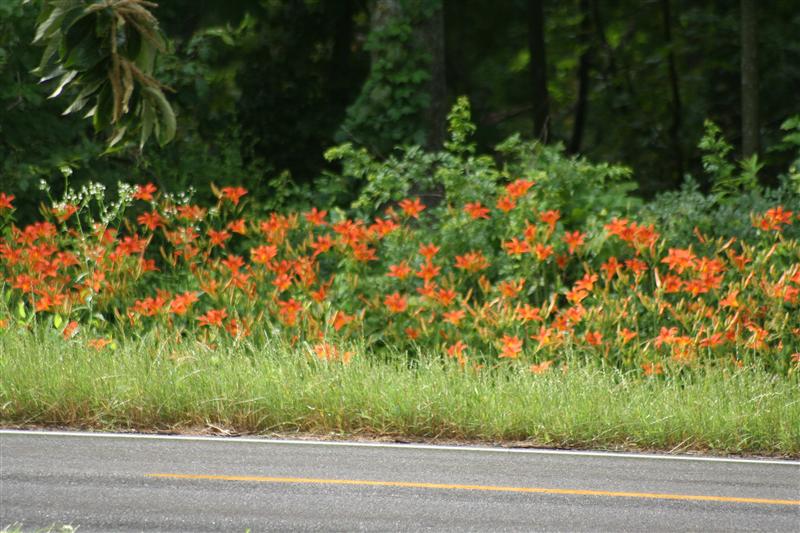 The dog run is still looking jam packed.. I think before the end of the year I'm going to layer more cardboard down and mulch it in prep for expanding it next season.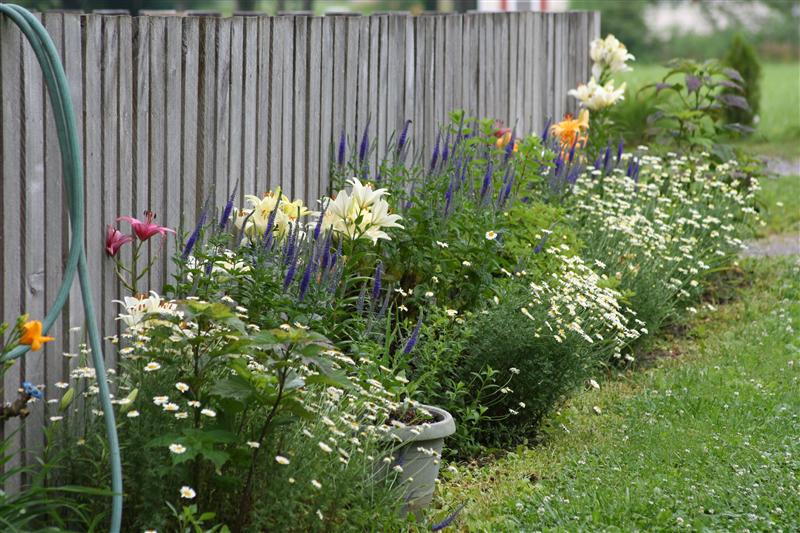 The shade garden still needs finished up.. I'm going to top dress it with some better dirt and then mulch directly over that. I don't want to risk the mulch holding down some of the delicate plants so just using a thinner layer.
On the other side where the wild grape vine was, I THINK I killed it all off… Nothing like doing a total kill via Roundup.. Hated to do it, but was at my wits end. Cardboarding it and mulching as well.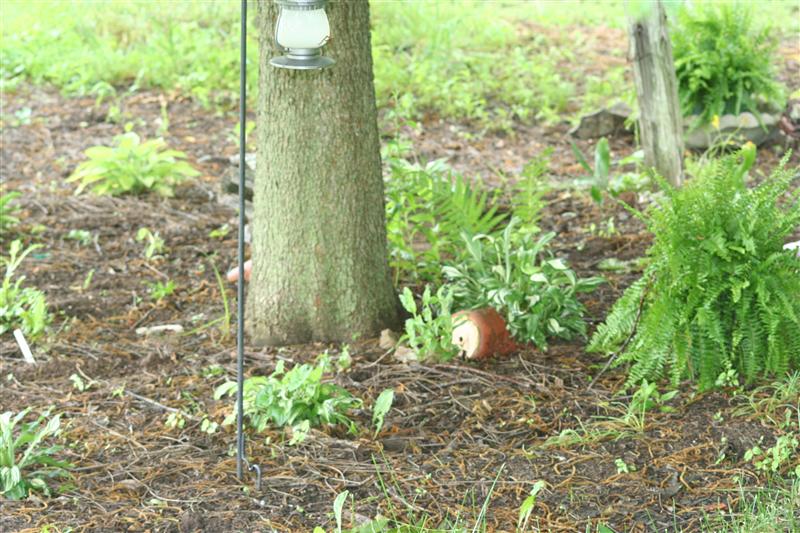 Now… As for the garden…
The compost pile garden is doing nice it seems.. Lots of Tomatoes around the bottom and some Cushaw growing out the top. It's all good.. I'll be rebuilding the compost bins into a three bin setup with landscape timbers and wire.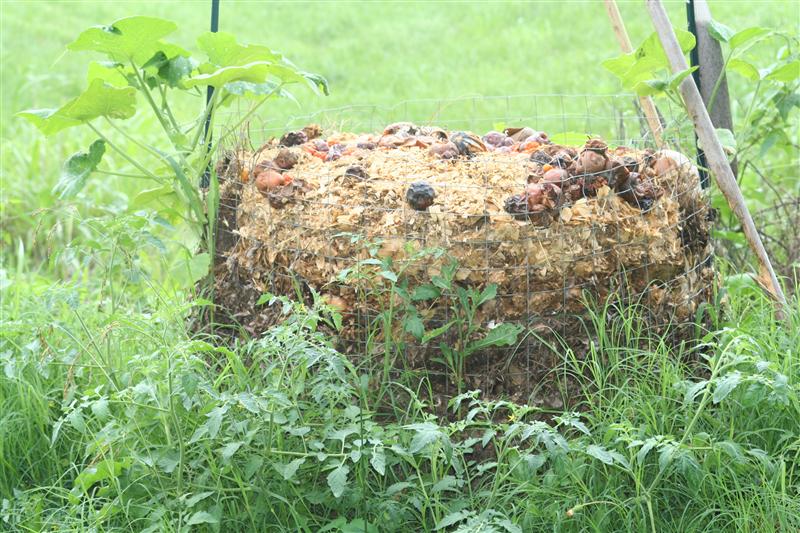 Speaking of compost.. Here's one of the best additions to it, by far.. Or at least, what comes out of it.. The chickens are doing really well. Just wish I could get their run done.. This weekend I start on that.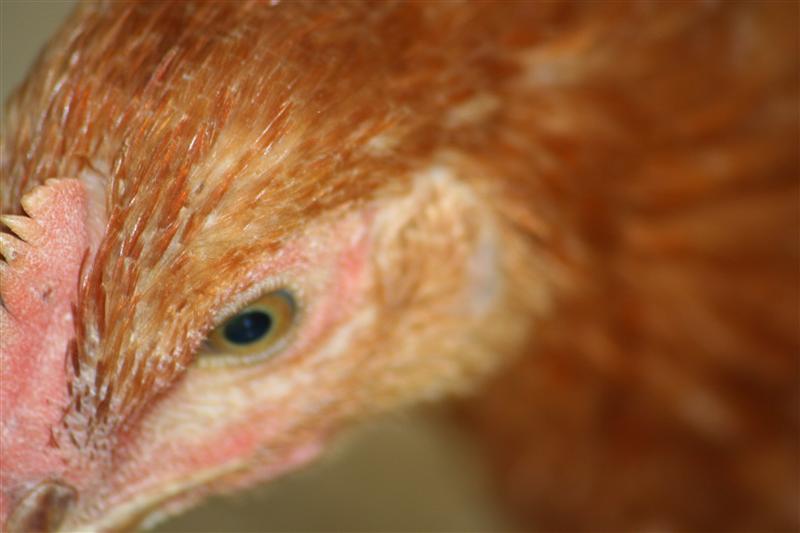 The raised beds… Are… Well.. They suck… This is one of the better ones, but the grass has pushed up into it. I'm going to decommission them at the end of the season and do them over again.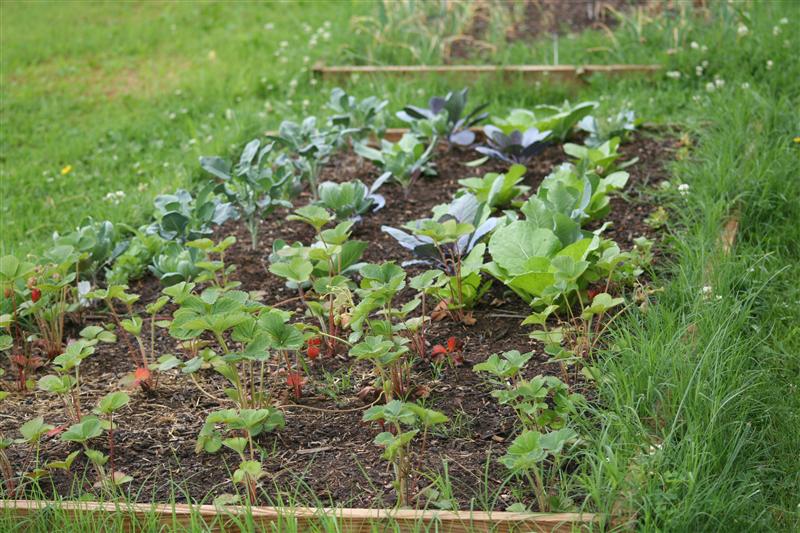 The blackberry bush [10'x10'] is PACKED full of berries.. Going to be a huge harvest of those..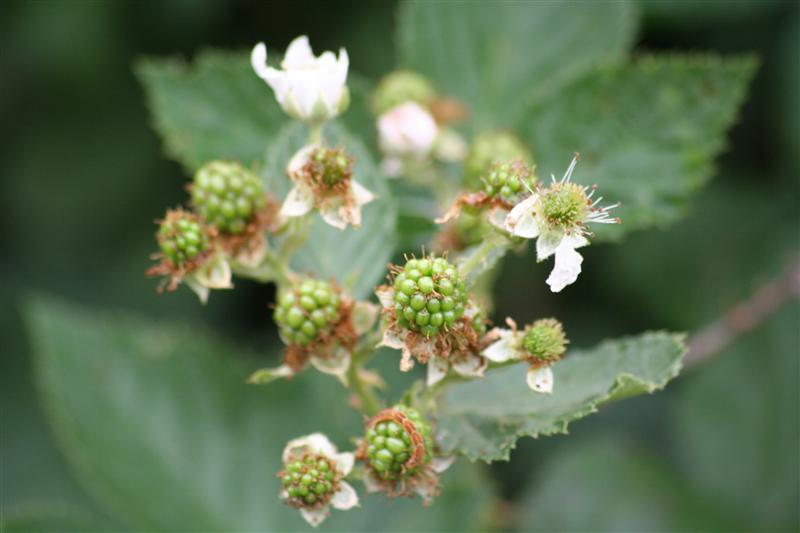 As for the main garden plot, it's doing really good.. I've got more grass piled up and cooking so that I can mulch the Tomatoes with it and have plans to bring in 10 50# bales of straw to mulch down between the rows.
Soon as it dries out from the rain I'll be tilling between the rest of the rows to knock the grass down so I can mulch.
So far the best Tomato plants are Better Boy, Better Bush [cherry] and Better Bush Improved [large] as far as looks go. They're sooooooo green.. Really dark.. And full of tomatoes.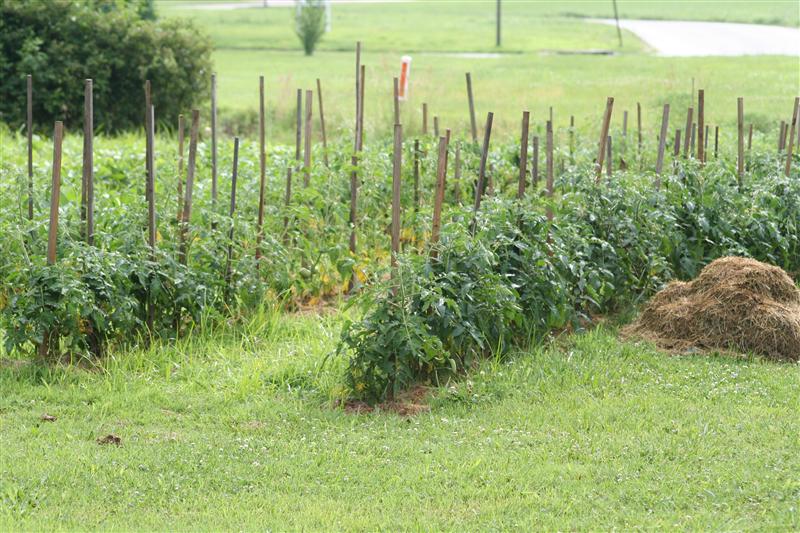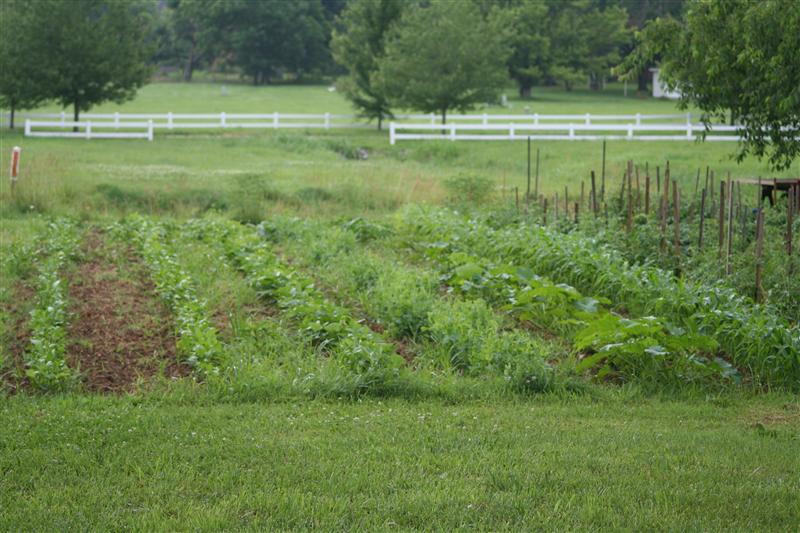 The corn is even doing well this year… So far..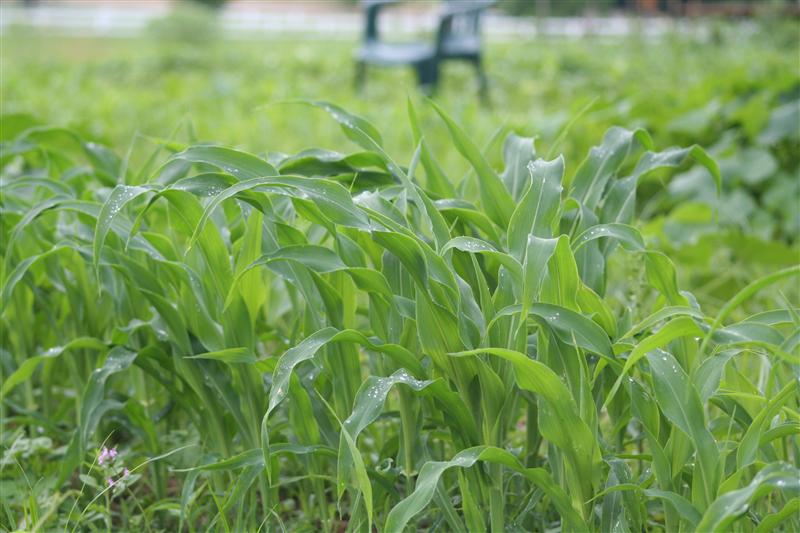 -- Planting Daylilies in Kentucky, zone 6b
---
---